Cato:
Hi Aunties.  We have done lots of sniffy walks this week, but mainly with Dad, and he is dodging the camera (so Mum says).  So the only blog pics we have are when Mum took us to the Centre of the Universe today.  It was a bit grey, but it was warm and lovely and sniffy.
There is pink stuff EVERYWHERE, isn't there?  Mum doesn't know wot this is, but she says it is pretty.  Yeah, well...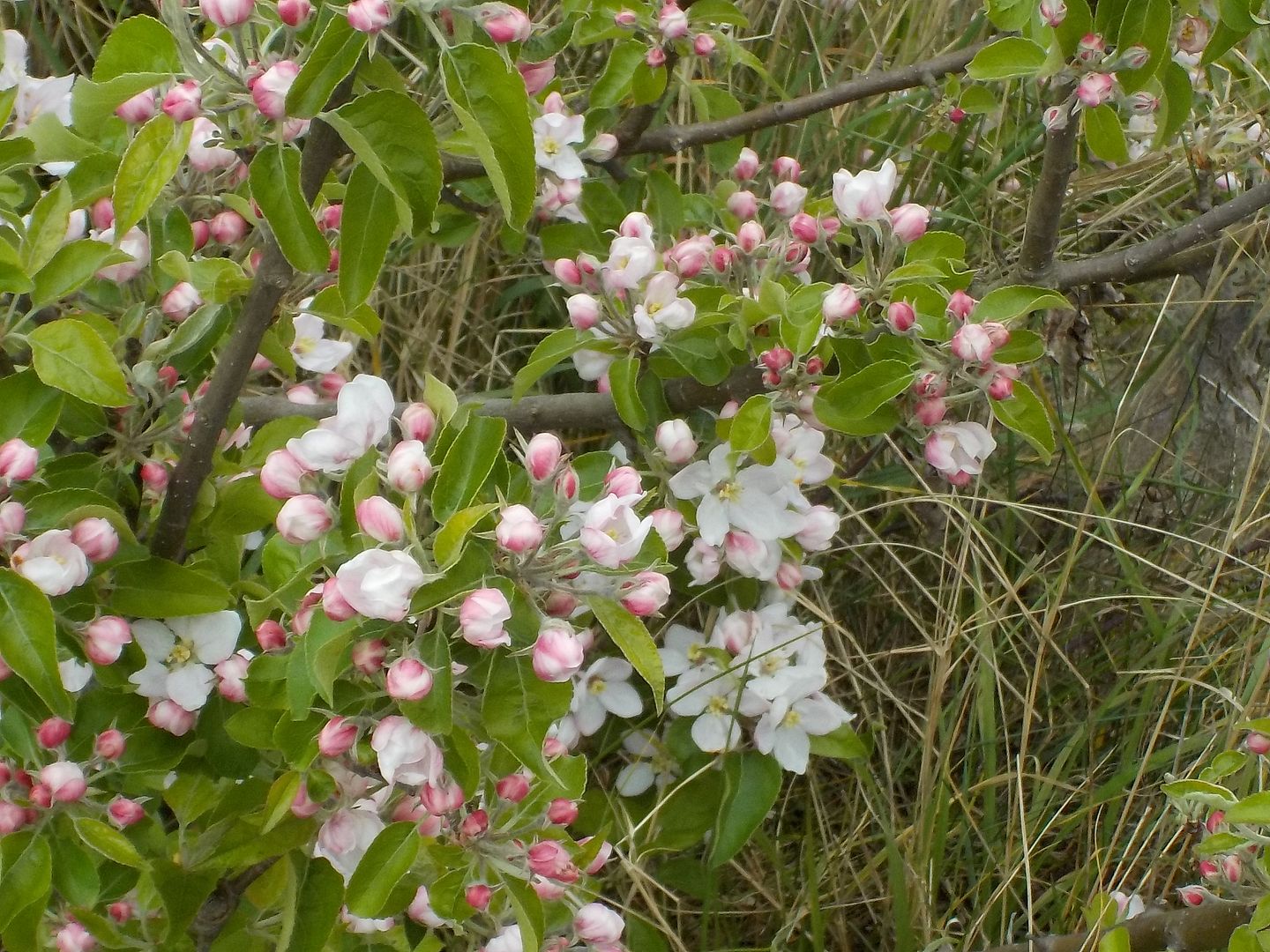 This is Tara at the beginning, wanting me and Mum to hurry up.
We usually bring Dad on these Centre of Universe walks, cos he likes to go mountaineering with Tara.  But he didn't come today, cos he was working.

  and Tara missed him terribly.

 she didn't even go up the biglongtall mountain range and walk along the top.

This is one of Mum's weird pics.  It is some kind of bug thing.  There were lots of them.  And she thinks they are bug nests, but not spider nests.  Something to do with the caterpillar things.  They were a bit too high for me to see, so I don't really find them very interesting.
This is Tara doing one of her sneaky tail attacks.  
  I had to tell her off.
This is in a gap in the attacks.  We both got a bit hot.
But it was fun chasing her.
This is her cooling her tummy on the grass.  There were lotsandlotsandlots of dandelions!
We came along this path on the way home.  It was sniffier.  And there were some bees.  I think bees are a bit... um... mean.  I try and stay away from them.  When I remember.
I stopped running about when I got hot.  But Tara can't help herself.  And then she goes all floppy.
So we all sat down and had a big drink.