Bloggifying to catch up
Entry posted by Crinkly ·
118 views
Tara:
My turn!  My turn!  Cato did typing stuff all by himself, so now it is my turn to do blog stuff.  Mum says.  So there, Cato!
Mum has been too busy to blog for AGES, she says.  Cos of the computer and work stuff.  She has been whinging a lot about it.  And goes and sits in the splashy pool to sleep it off.  All seems a lot of fuss to me.  If she didn't want to computer, then all she has to do is come out for a walk with me.  She does too much computering and not enough walking!
Anyway, we went for a walk on the beach and saw stinky flowers.
and this is First Sniff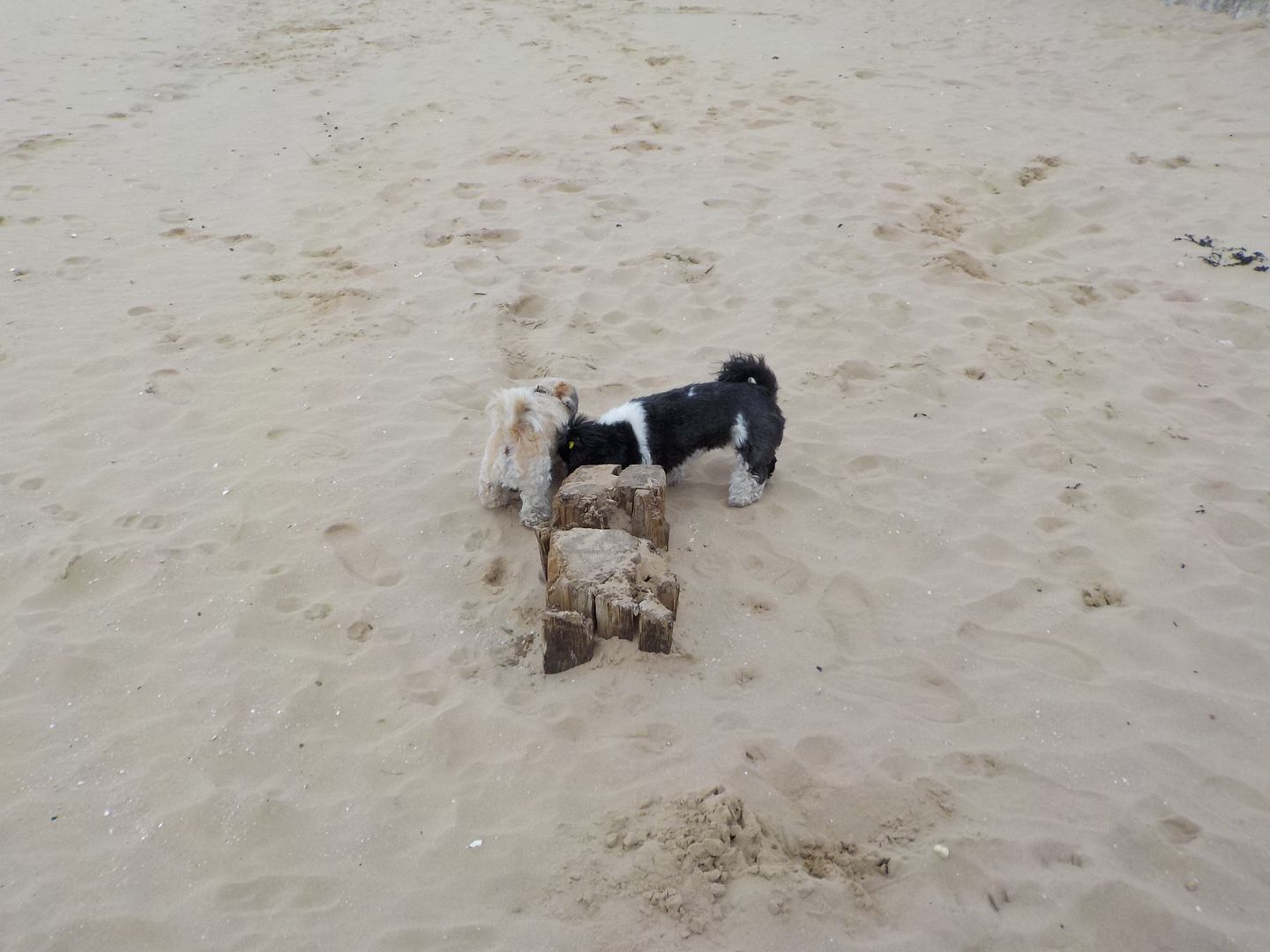 and this was a hole.  Cato likes holes more than me.  I like MOUNTAINS.
I did some ACE bouncing.  Look how off balance and non-Ninjarey Cato is.  And see how Athletical I am!
This is a fantastic Ninja move that I have been practicing.  I runandrunandrun to Cato, and then I BOUNCE and my bottom goes even higher and bouncier than normal.  Cato says I look silly, but I don't, do I Aunties?  I look like a finely honed Athletical Beach Ninja.  Cato is just jealous.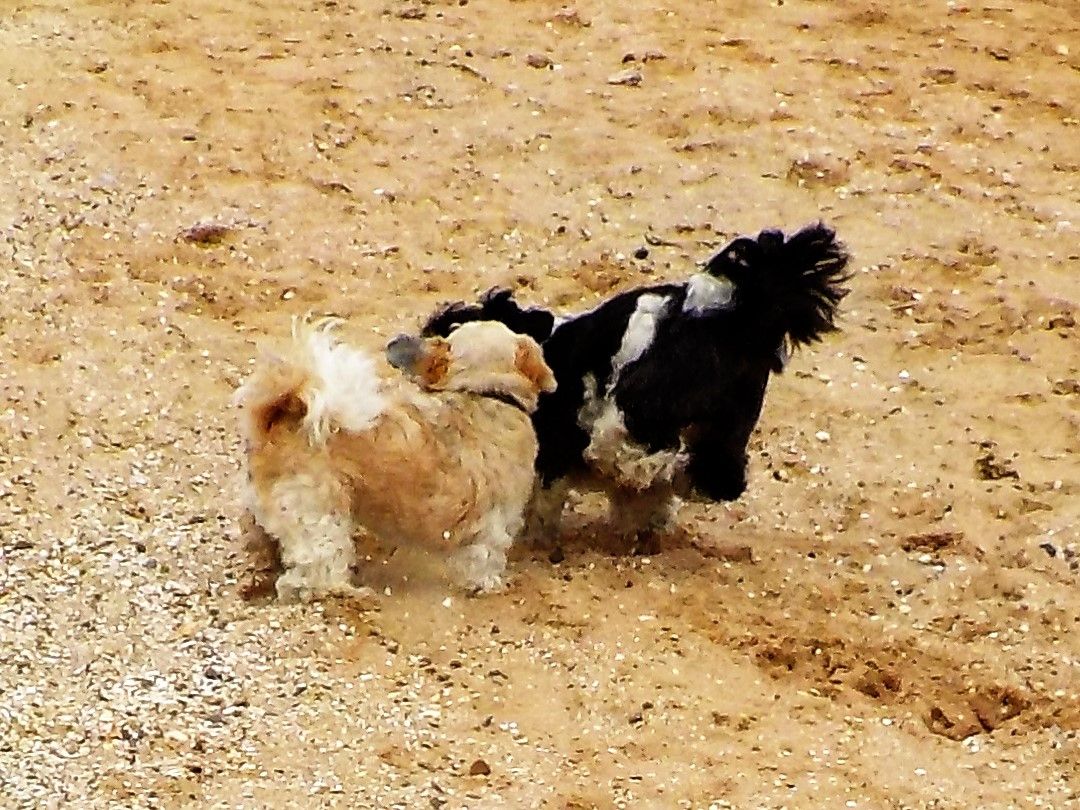 This is me getting told off by Mum for something or other.  Can't remember wot.  Do you like my yellow bow?
Cato says this is Beachcombering.  It is like hunting, but more boring.
This is beachcombering too.  I am not in the pic cos I had got bored.
The sky is grey, but it was HOT.  Mum says we need to take our Winter Coats off soon.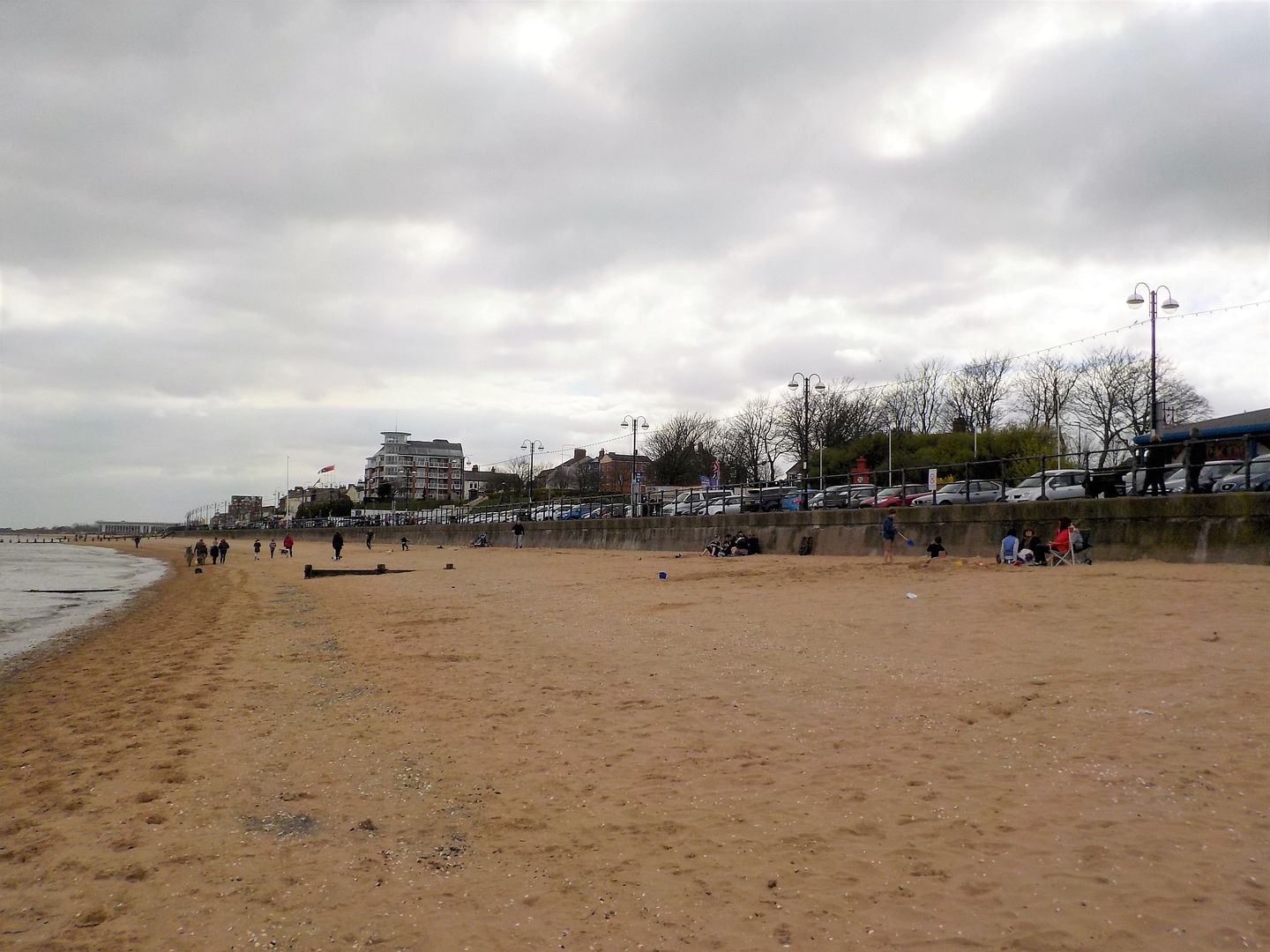 This is Cato trying to look cute, but he can't, on account of having a huge growth of fur on his face between his eyes.  I am cuter, aren't I?  Mum says that his unnatural face growth will all disappear soon.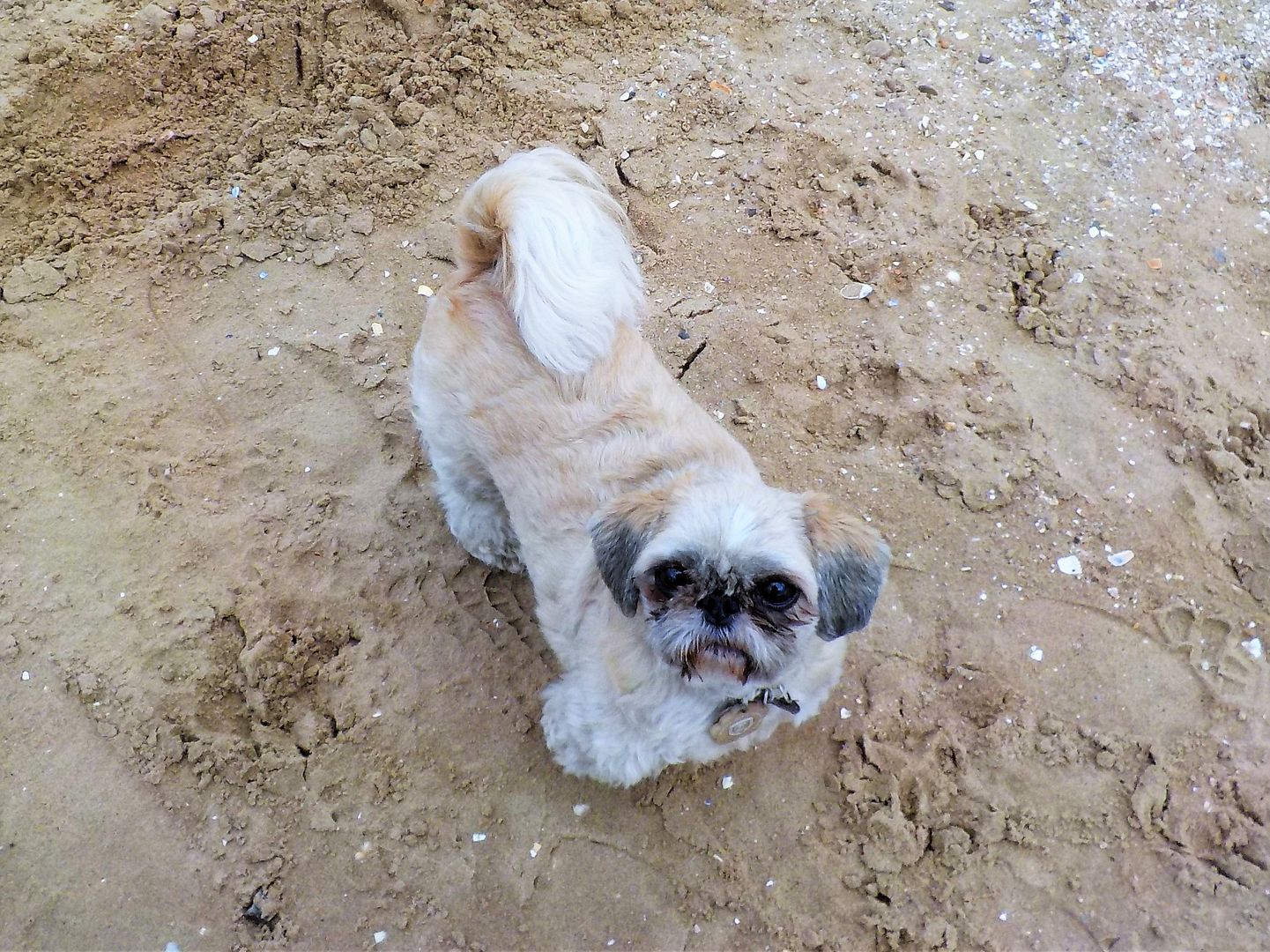 I am showing Dad how to climb mountains.
and then we walked home.  The bins are soooooo sniffy.