Sat 15th Apr: Big Lake Pack Walk
Entry posted by Crinkly ·
99 views
Tara:
Today we had sausages AND bacon bits!  They were delicious!  I had bigger bits than Cato!
This is me waiting for my sausage and bacon.  
Mum had just realised that we had left home in such a hurry that she hadn't done my hair!  I didn't mind though.  I wanted sausages more than I wanted my hair done.  We went to a sausage place with outside tables, and we were allowed to sit on the bench while Mum and Dad ate.  Mum said that we would have had to sit on the ground if anyone else had been there.  Not fair!
This is when we set off on our walk.
It was a really nice long walk, with lots of bouncing.  This place is called Buck Beck and we walk along and along and along it.  There is lots of sniffing.
and things to climb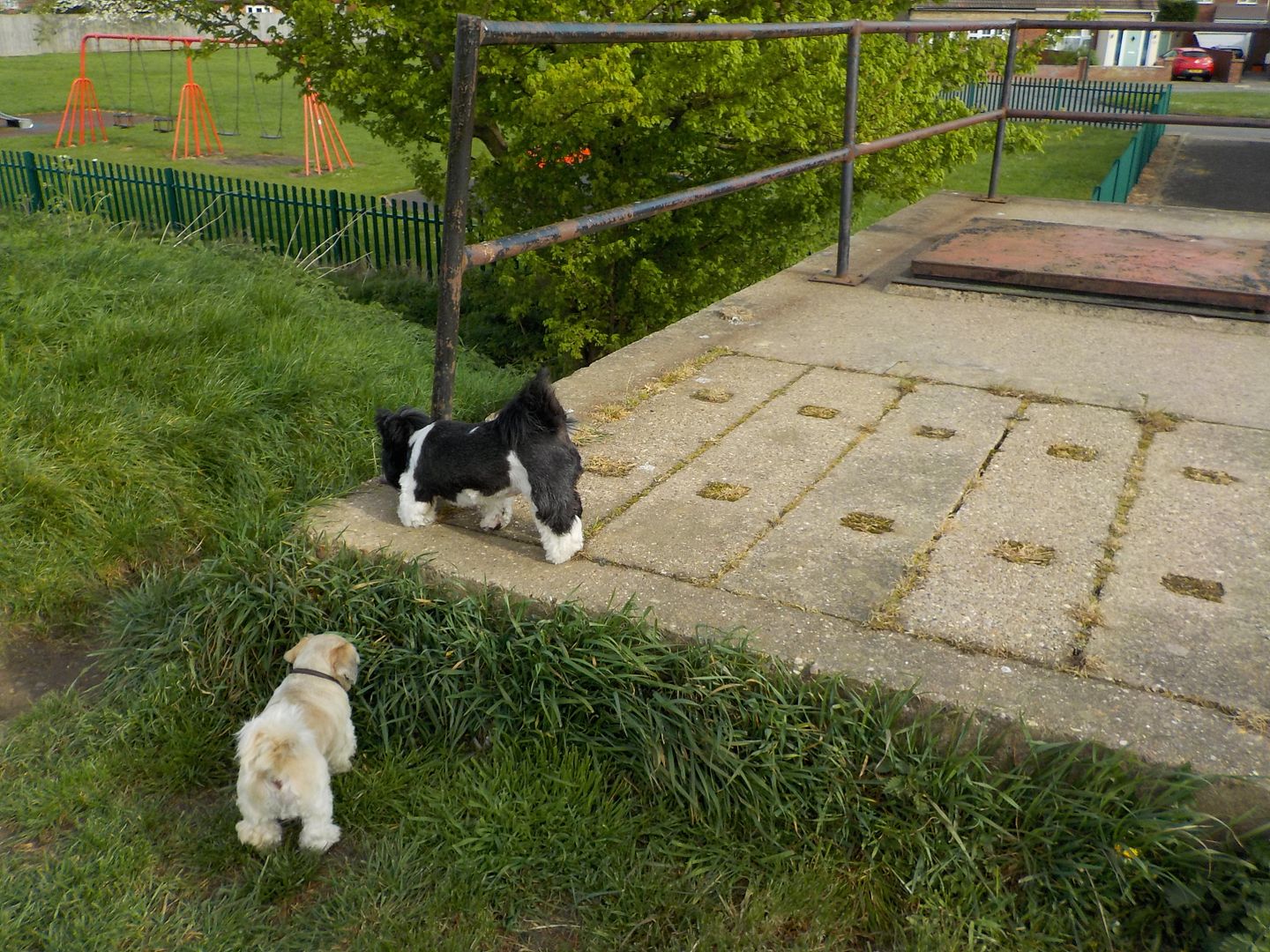 and then we arrived at Big Lake Park.
only we normally go to the carpark bit.  But this time we got there on the other side.  Mum told me why.  Something about mad running people doing mad running stuff around the lake, and us not wanting to be trampled by mad runners and mad runner car parkerers.  So we left the car a long way away, and walked, and didn't go near any mad people.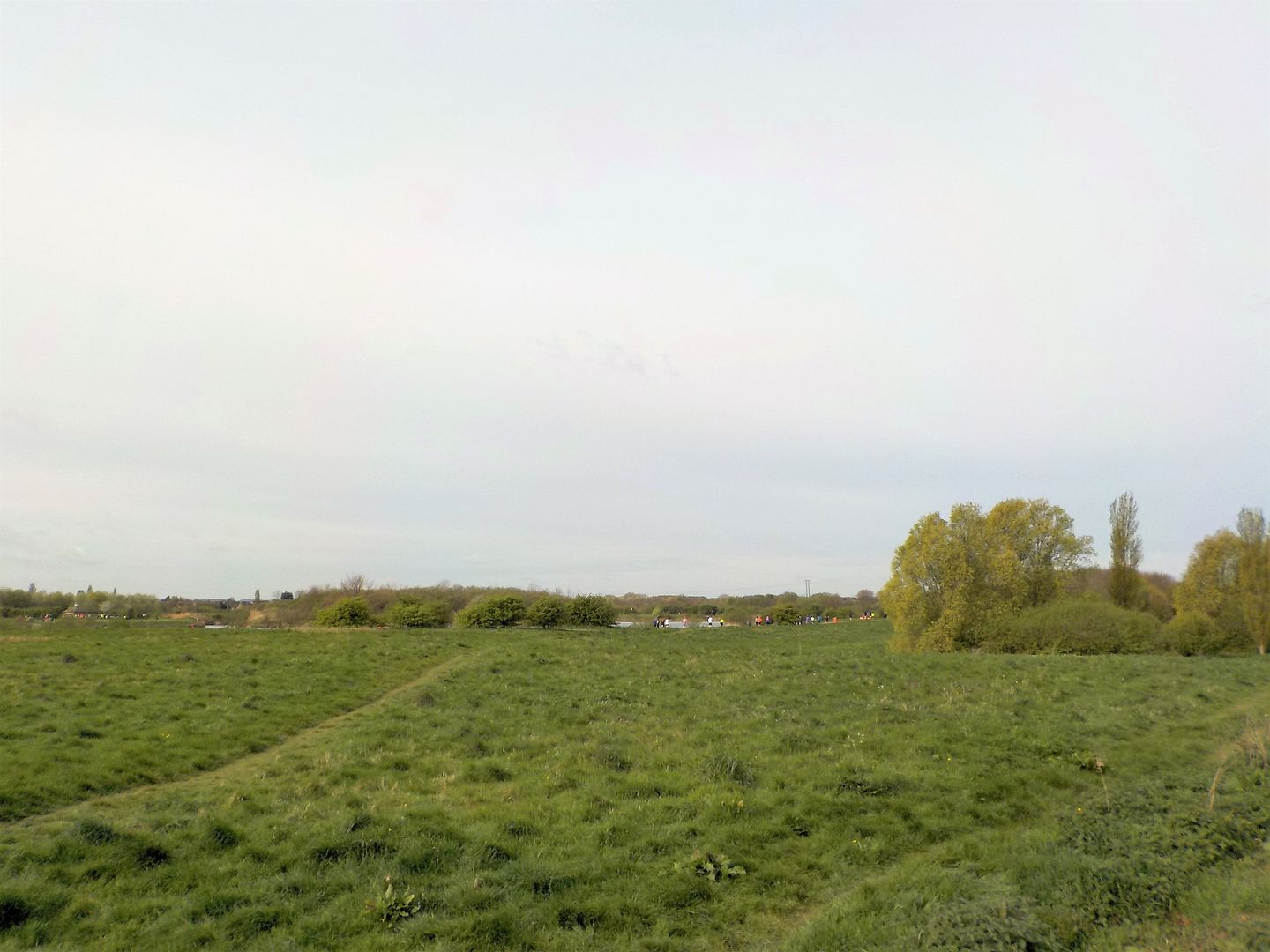 Can you see them?  All running along in a line?
There were some mad cycling people too.  Although I like the orange and yellow.  Orange and yellow suit me, don't they?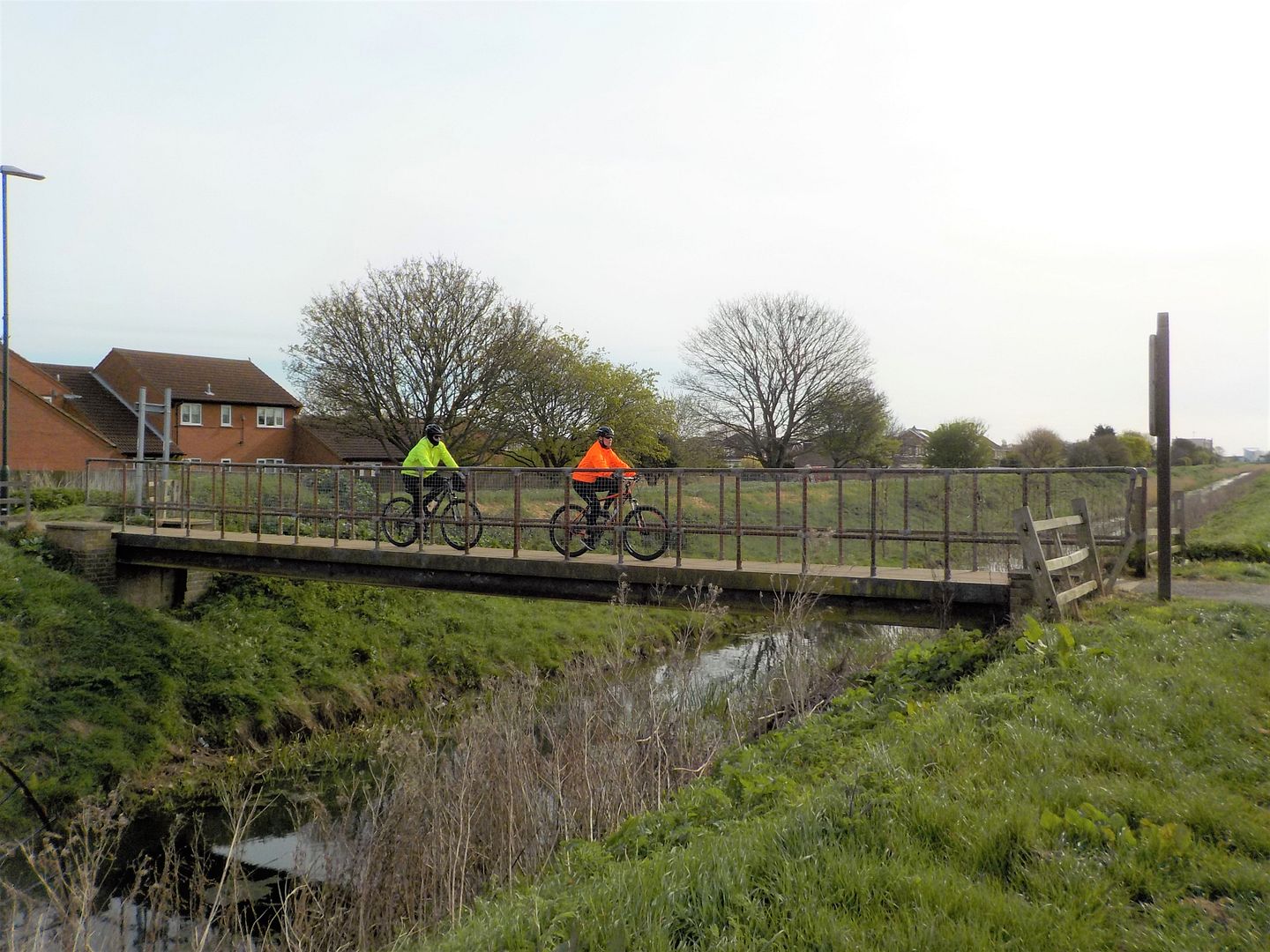 So we went along here too.  And I tried to push Cato into the reeds and into the water, but he was boring and didn't let me.
Can you see the pink lady?  She was running, and she had four paws with her, all running too.  I like running, but I like to beat Cato up and rest and sniff and stuff too.  Just running and running doesn't sound like much fun, does it?
The mud is going crunchy

 so we went round all the bits that used to be squelchy.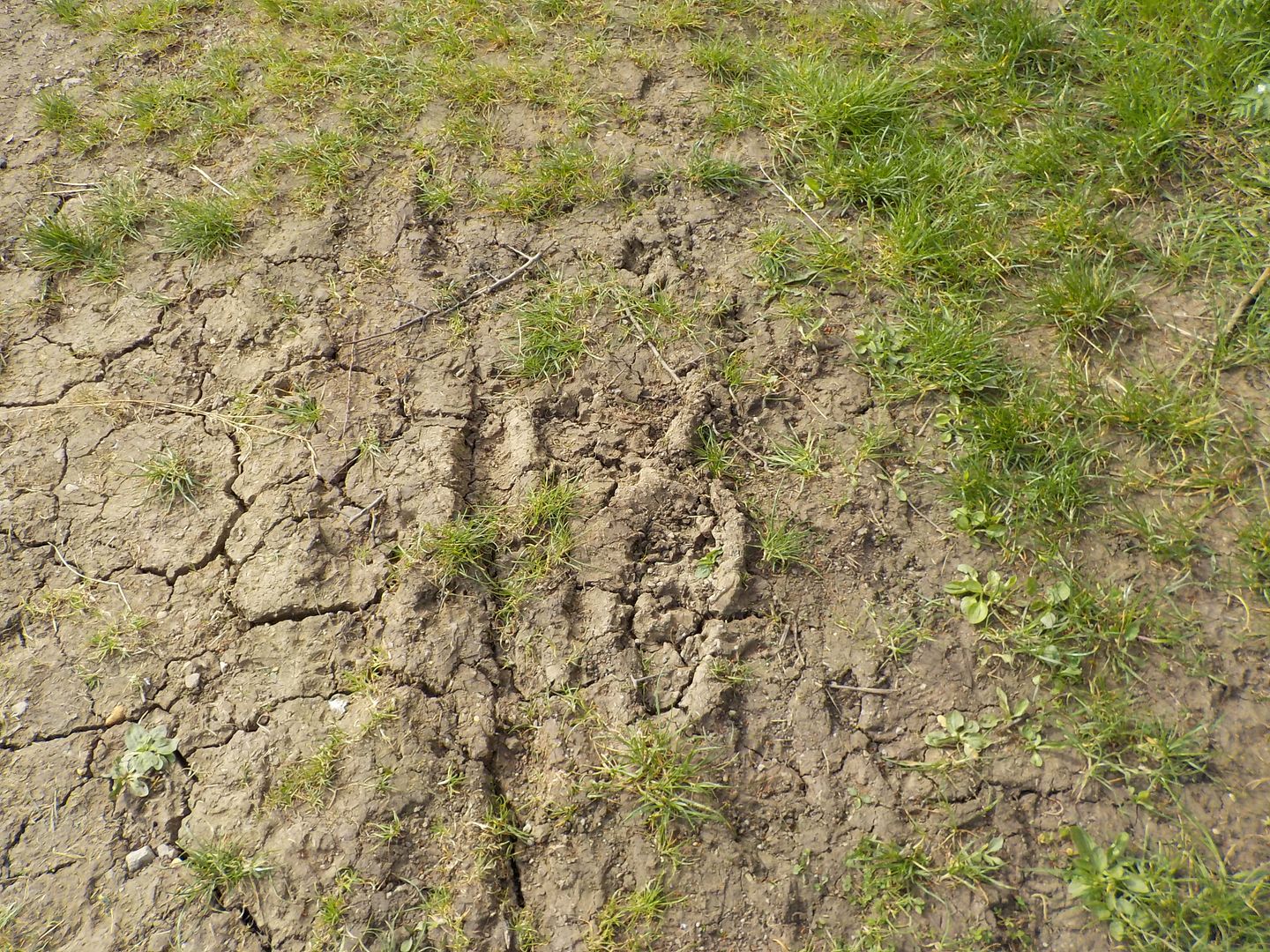 and Cato knew the way to the Donkey Field.  Only there STILL aren't any donkeys, so there isn't any donkey poo, either.

This is near the carpark.  It is where all the mad runners start and finish.  Dad wanted to get the leads out, cos he said that I might cause havoc.  But Mum said not to worry, they look plenty havocy already.  One small Tzu can't really add to it.  Haha!
So I was veryveryvery good and I didn't havocify.  At all.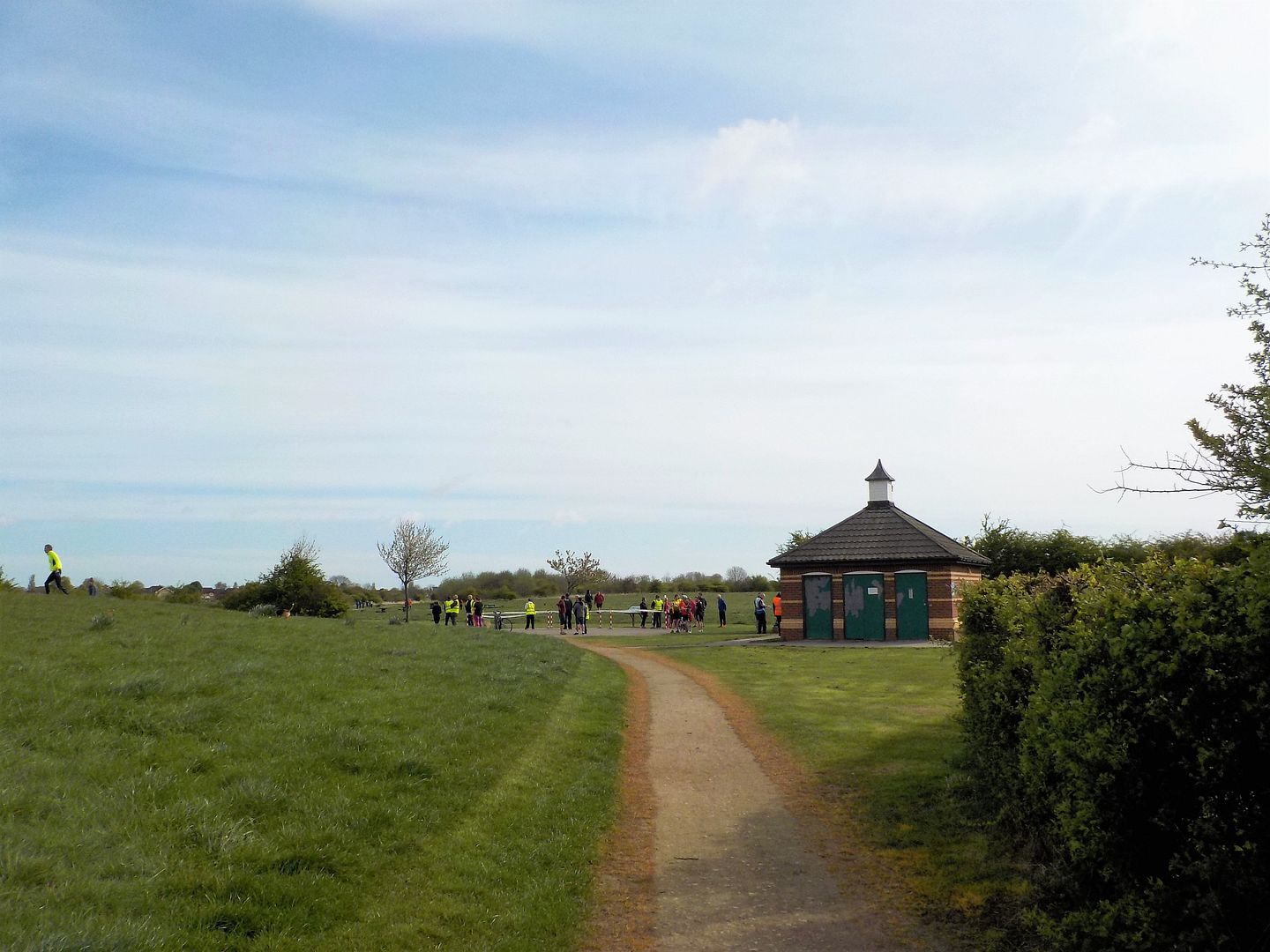 But it was really difficult and boring being good for so long.  So after that, Cato needed beating up.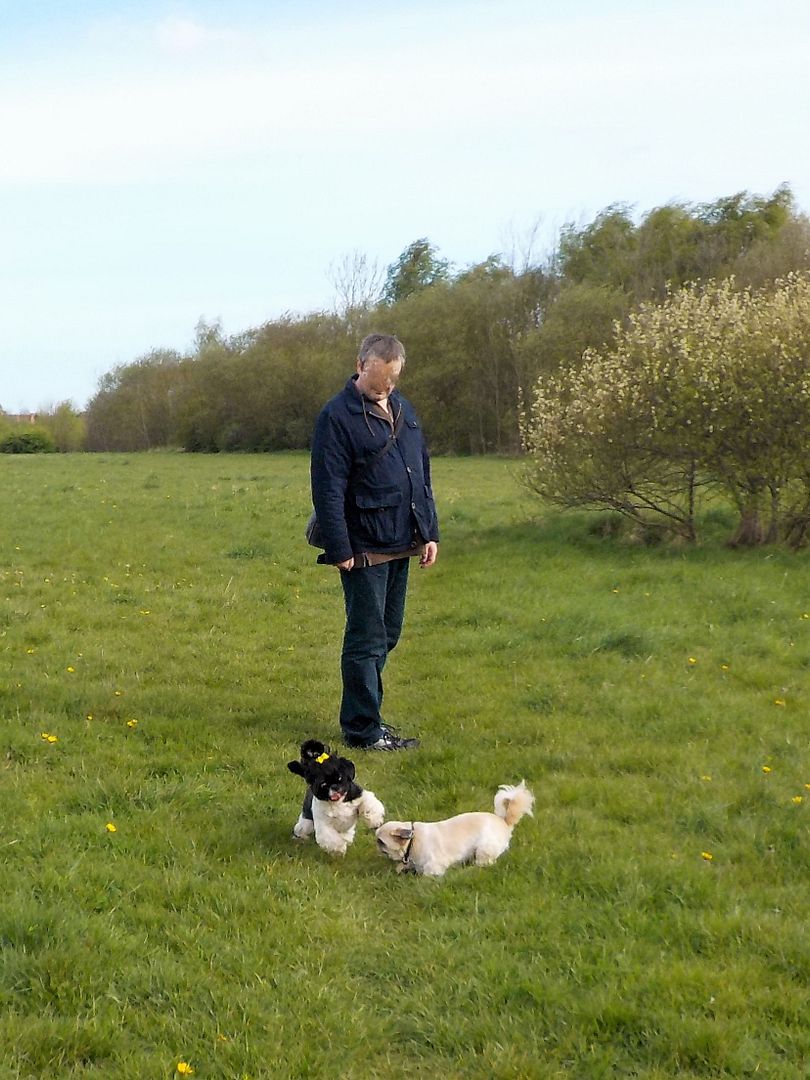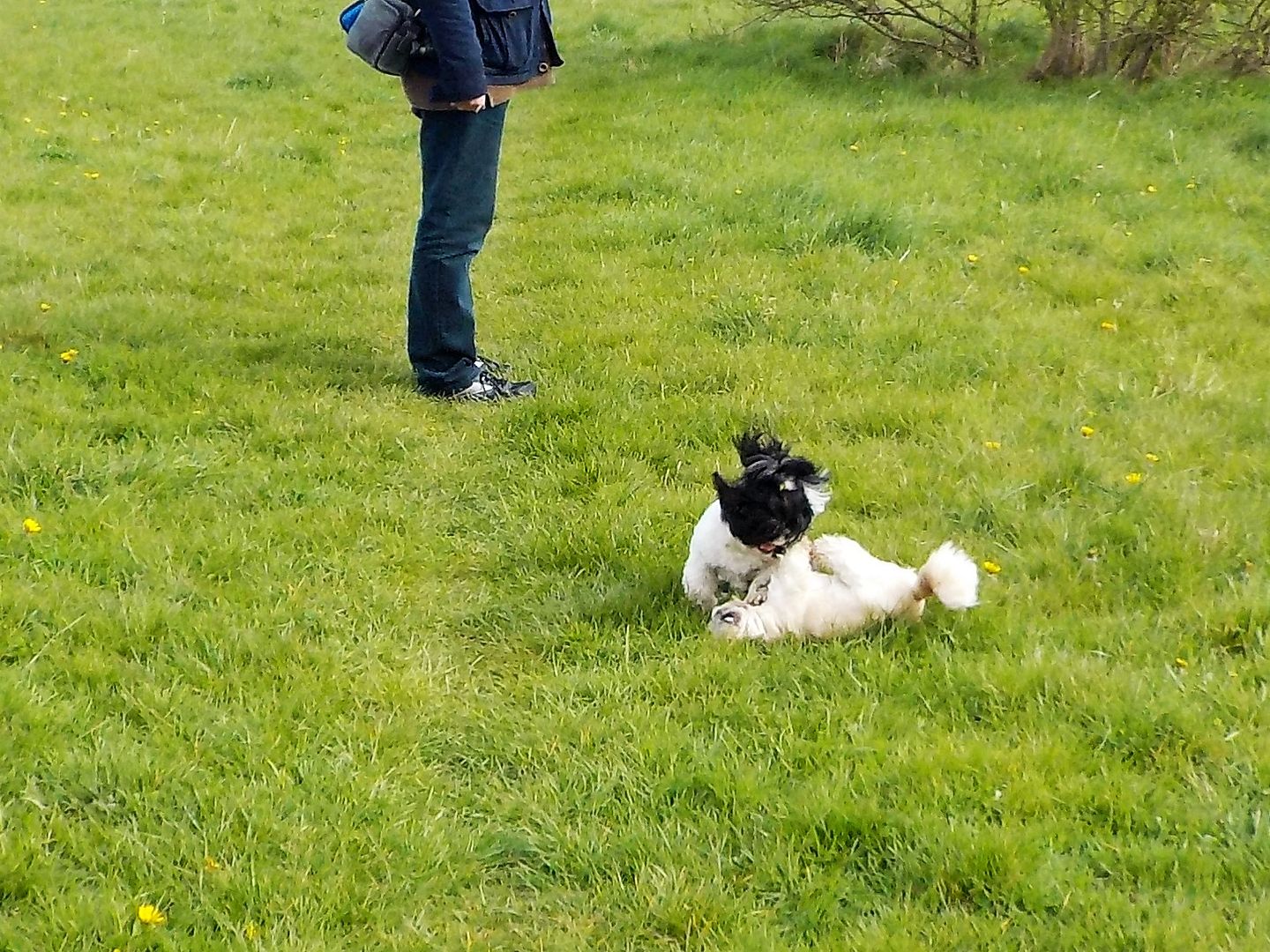 and then I felt better.
This is some boring pic stuff that Mum thinks is interesting
and this is the golf course on the way back along Buck Beck.
I wasn't allowed to havocify there, either.

But is was OK, cos I just bounced on Cato again instead.