Sun 16th Apr: Bunni Day! Pink stuff! AuntieJane!
Entry posted by Crinkly ·
122 views
Cato: 
This is me and AuntieJane and all the pink stuff.  She said Mum could take the pic and show all of you.  I was supposed to be with AuntieJane in the shot, but I forgot and went and sniffed something.
Cos it was BunniDay, and cos the sun was out, there were lots and lots and lots of paws around.  Mum made muttery noises about why do we only see people when it is sunny?  Don't they walk their dogs the rest of the year?  But I just liked meeting people and making new friends.    There were paws everywhere!  and we had never seen lots of them before.
We also saw William, and Tara did her squeaky flirty silly thing.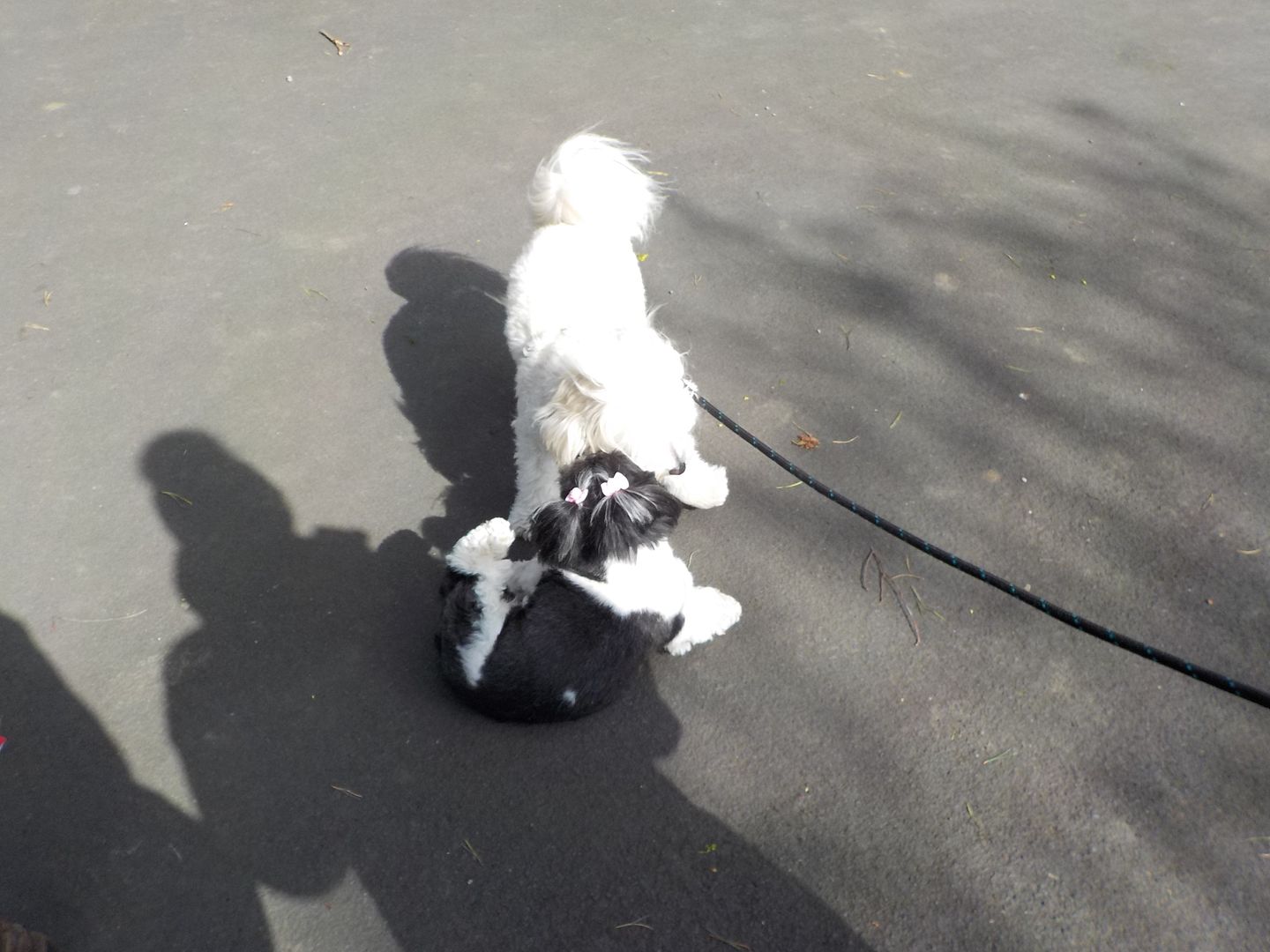 She even tried standing on my back, to stop me from talking to William, because she wanted all his attention.
This is me meeting some of my new friends.
Can you see me in the middle, near the yellow bag?  I made friends with the two little humans and the big girl and the black cockapoo, and everyone liked me.  I didn't want to leave them, when Mum called.
These are more of my friends.  They are 7 and 11 years old.  They were nice, and their Mum was nice to us too.  I wish we had a big pack.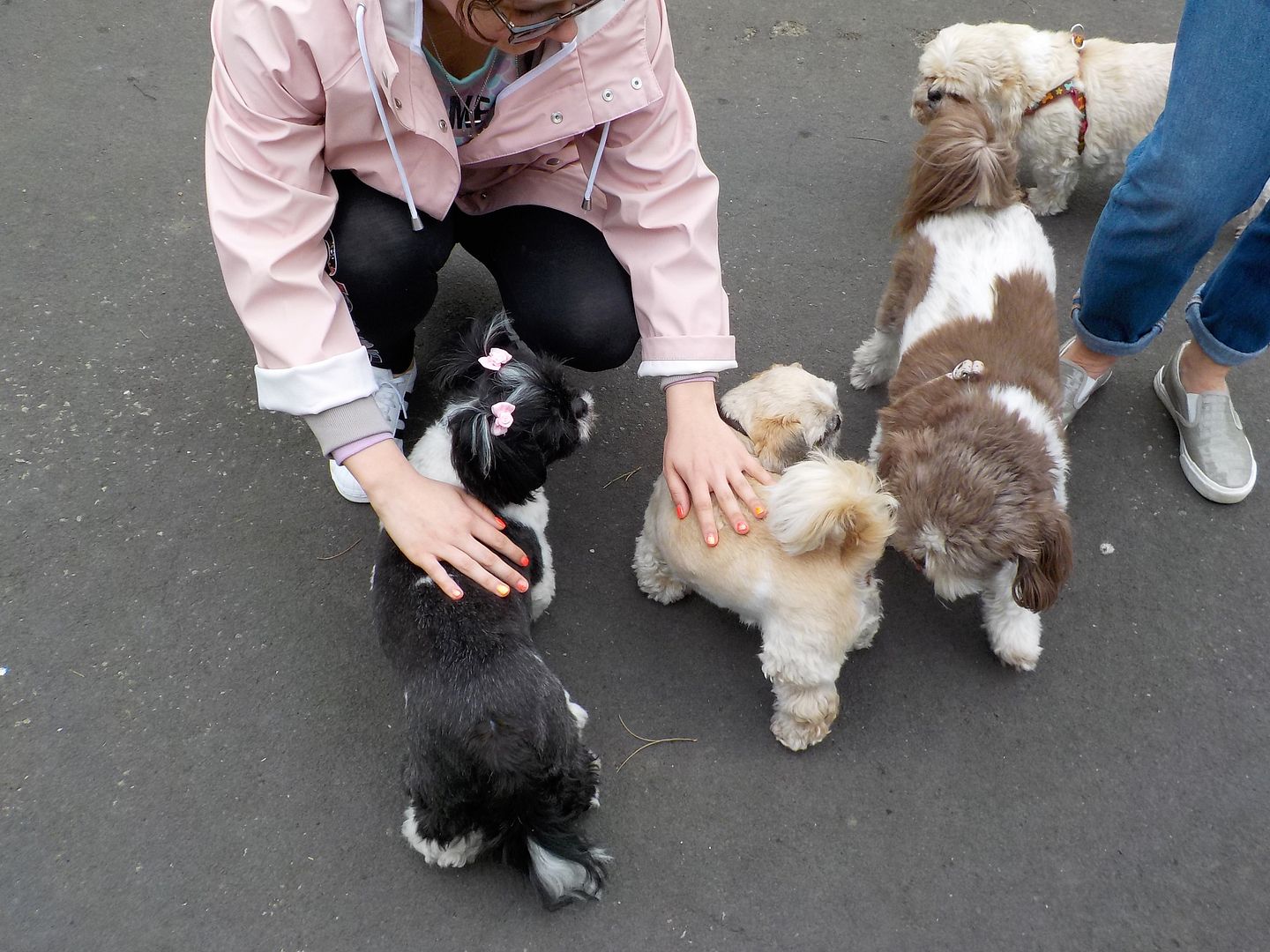 And this is Daisy, and um... a black paw... and Daisy's Mum is tickling Tara's tummy.  She says that the pink bows in Tara's hair are terrible, and that Mum is abusing her.   But she says it in a larffy way, and she tries to persuade Tara to escape the torture, and go and live with Daisy and her.  I think Tara could go and stay with her sometimes, don't you?  I wouldn't mind. And it would be lovely and peaceful.
Mum says I am the Handsomest Little Man in the History of The World.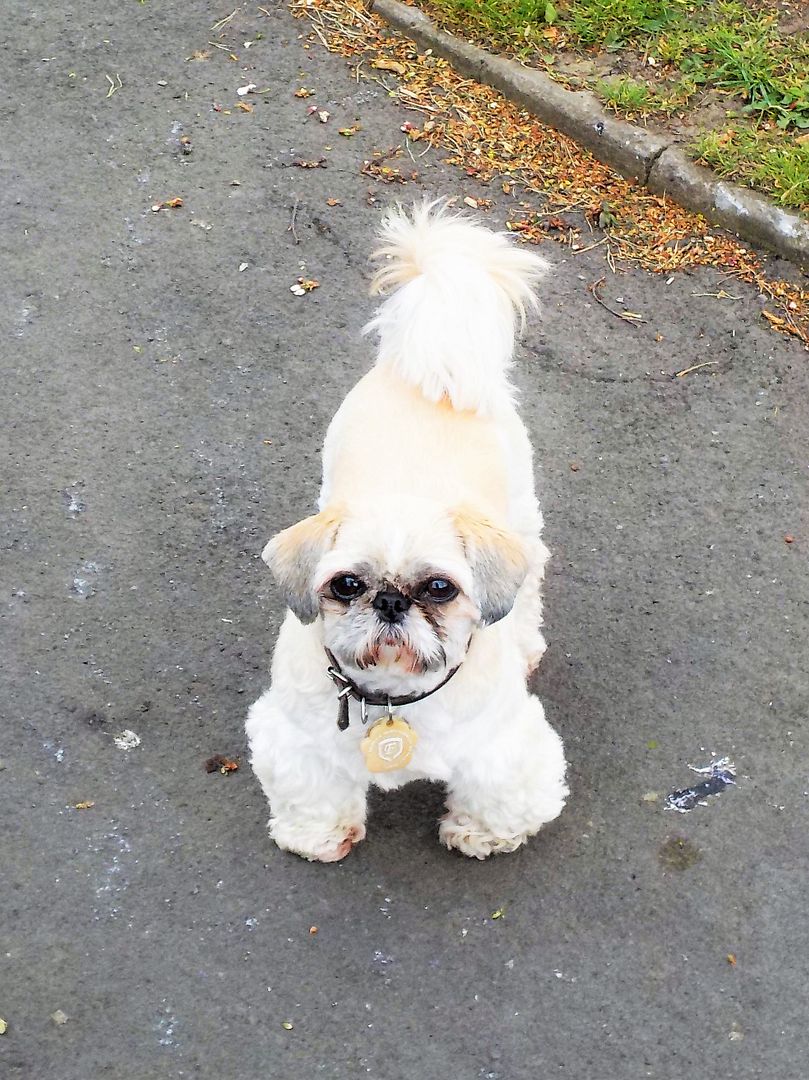 and she says that Tara is the Prettiest Little Terror on The Planet.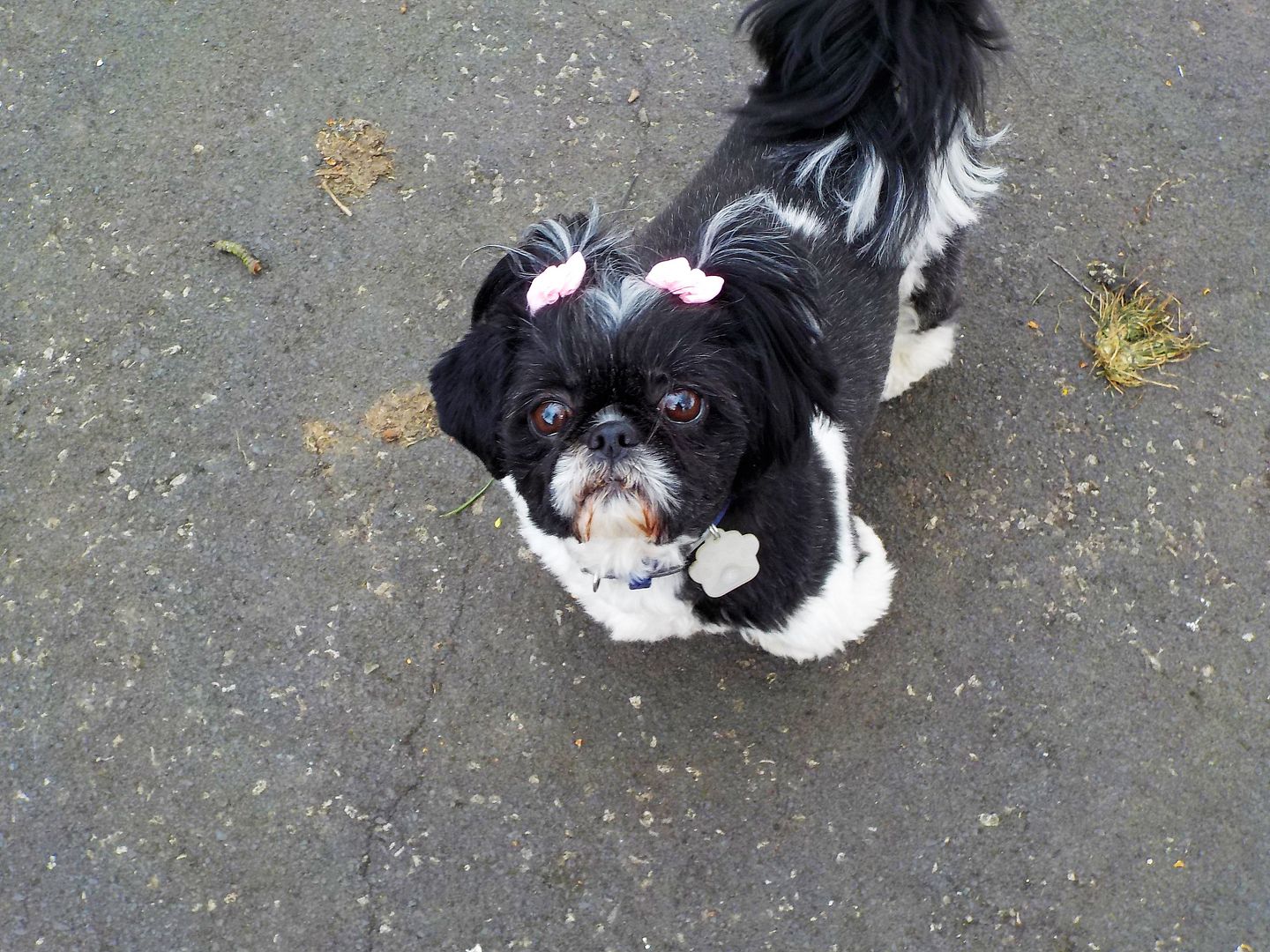 This is some white stuff.  It looked all grey and manky, but Mum did some picture magic to make it look whiter.  I think that is cheating a bit, don't you?
Pink pink pink.  
Mum says we have to appreciate the pink stuff as much as we can, cos by next week it will all be on the ground.  Spring has been FAST this year.
These are little tulip things.  Baby ones.  Mum doesn't like us walking on them.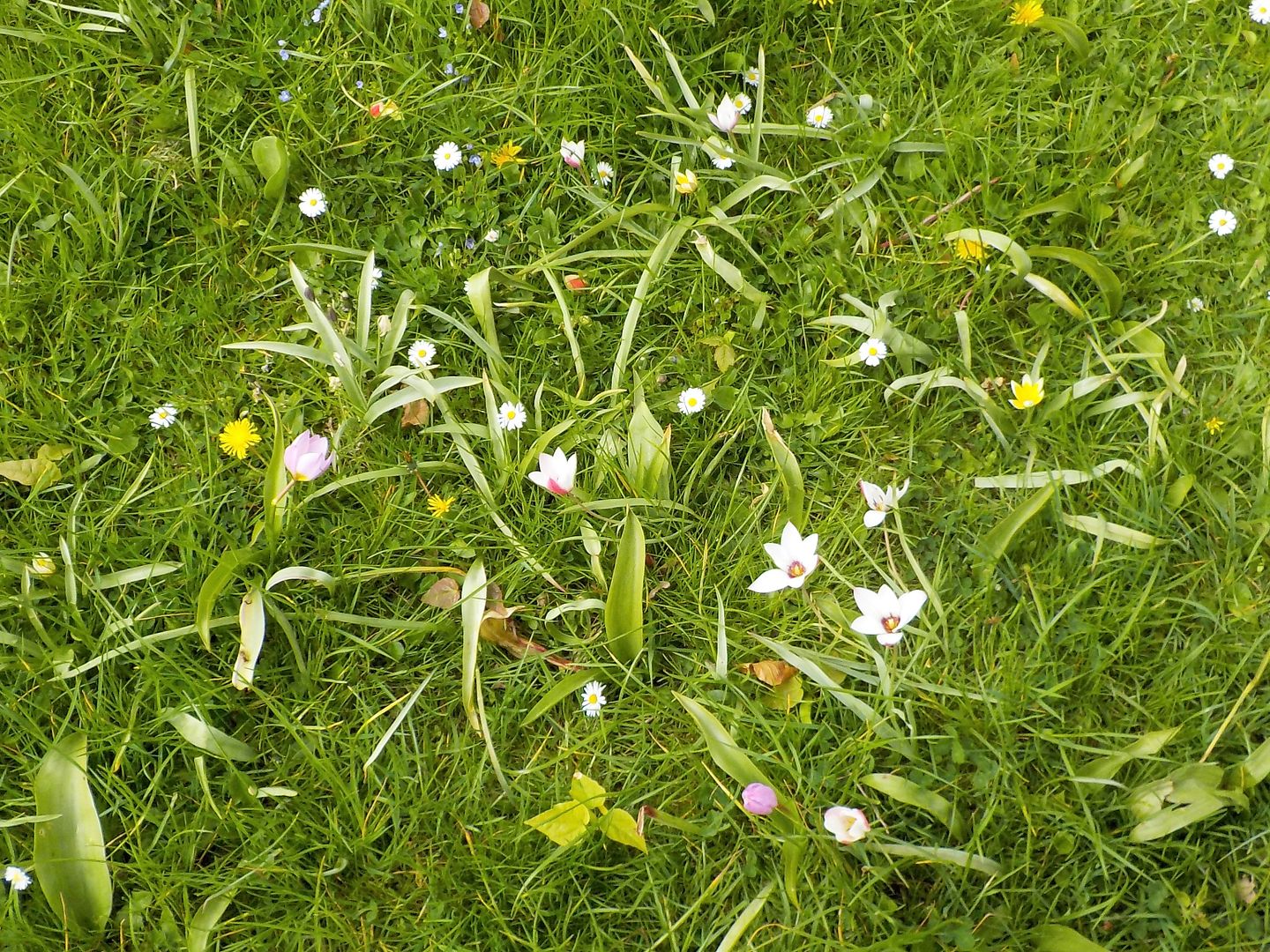 And this is Tara with her stick.  I didn't really want it, but she kept poking it at me.  She obviously wanted me to try and steal it from her.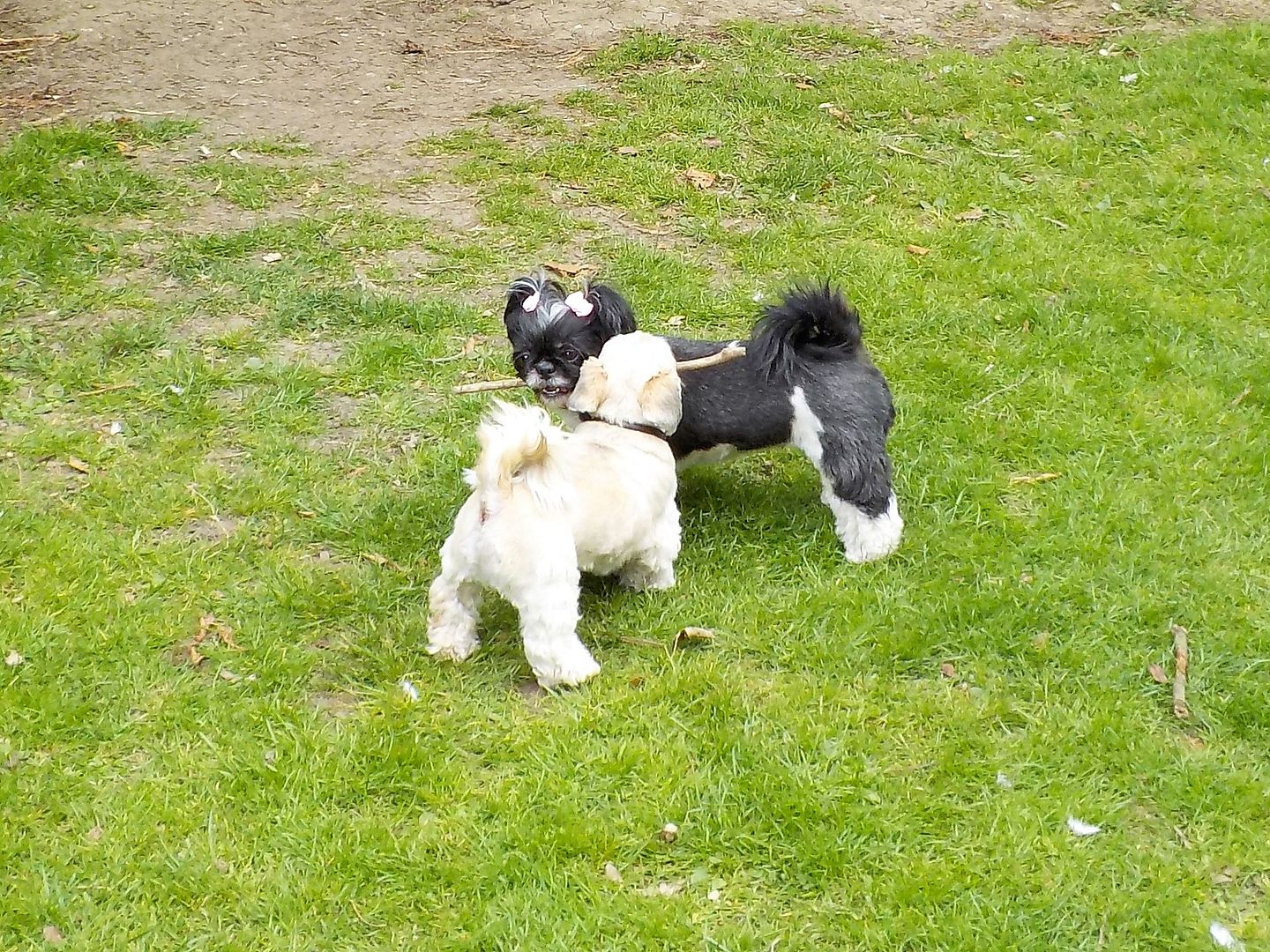 But it didn't seem worth the effort, cos she always cheats.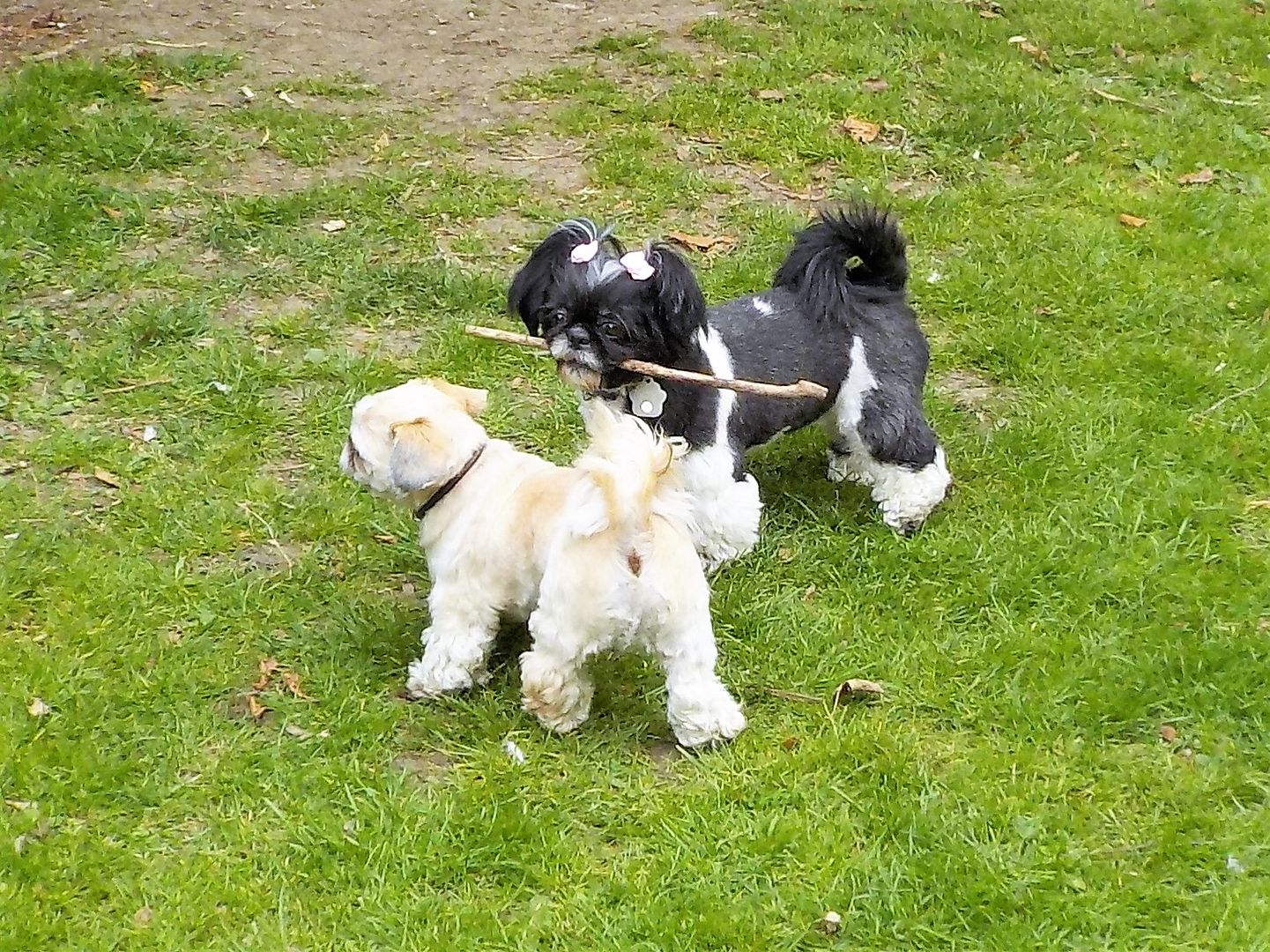 These are more tulips.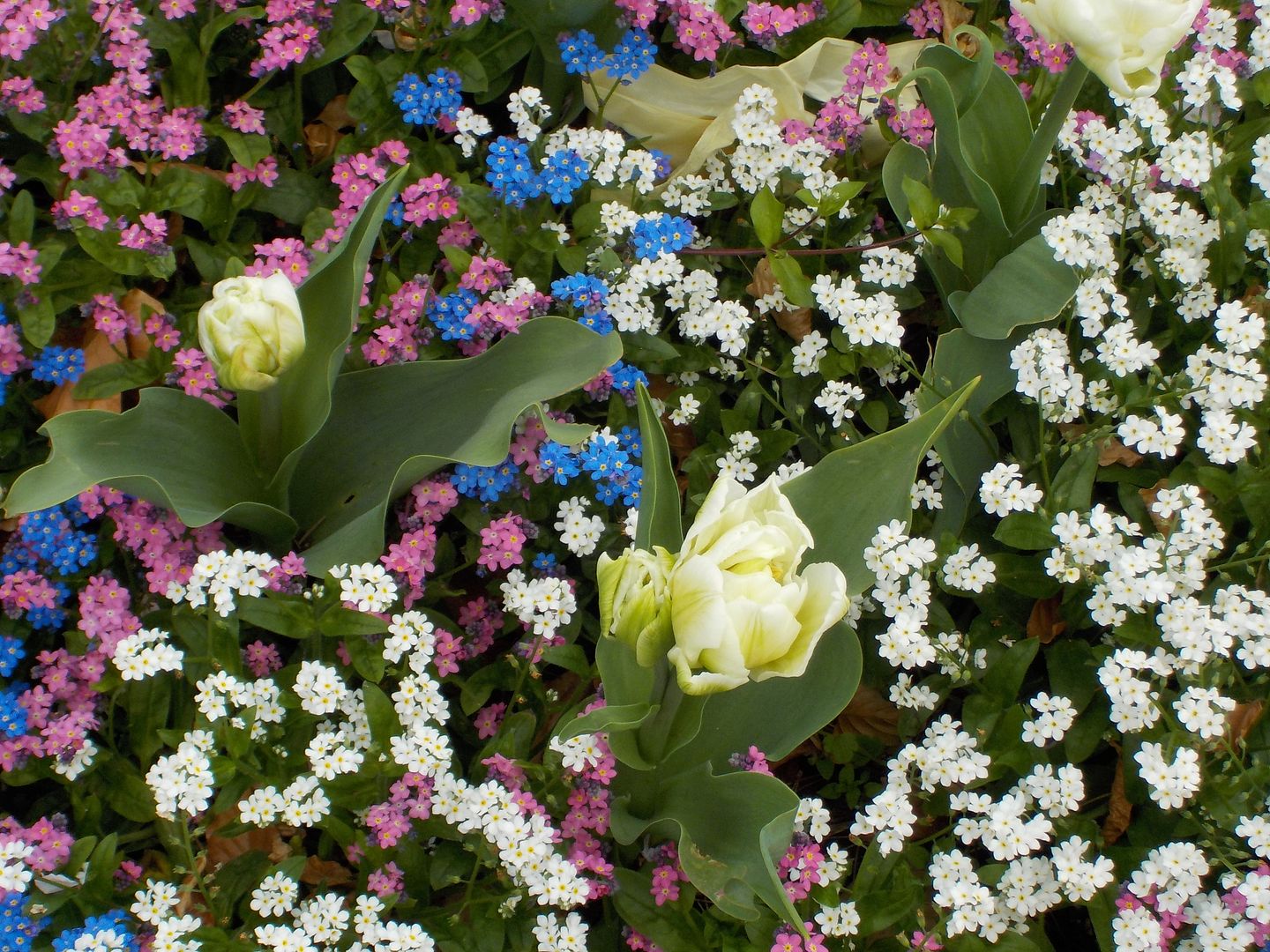 A big Dalmation came and walked all over the tulips just after this photo.

Mum:  Remember that HUGE hosta from last year? Well here it is, starting again.  I love seeing this.  It delights me the way Nature is so... magnificent.