Sun 23rd Apr: More pink stuff and lots of friends
Entry posted by Crinkly ·
132 views
Cato:
I have to bloggify.  We (Mum and me) just showed the pics to Tara, and she can't remember anything about this day, except that she got to squeak at William again.  She is completely dooolally over William.  That is a Mum word.  It means silly.
It was very bright and sunny and green.  And there were lots of fried egg plants poking up through the grass.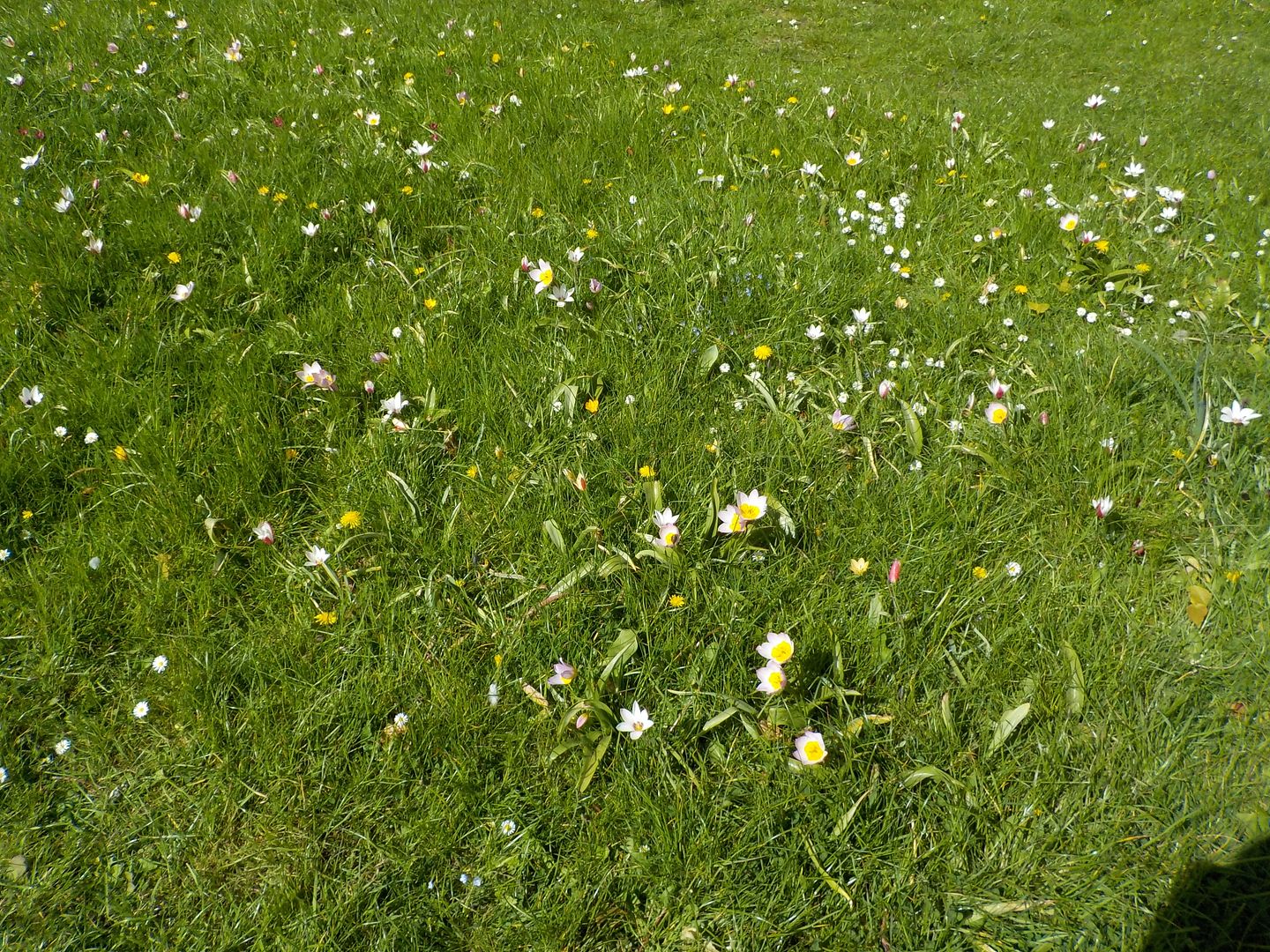 I would have preferred a real fried egg.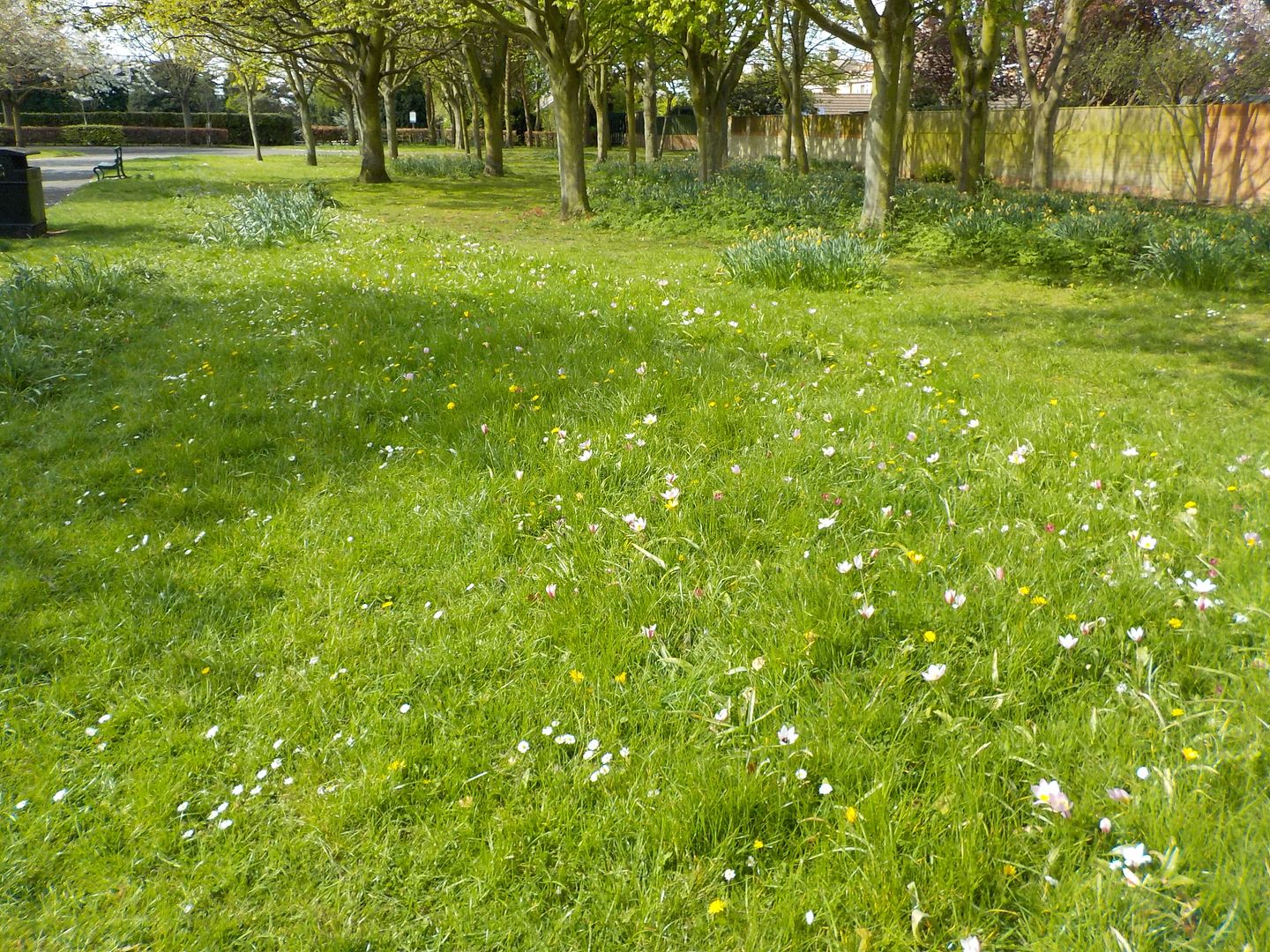 This is Tara doing her sniff thing.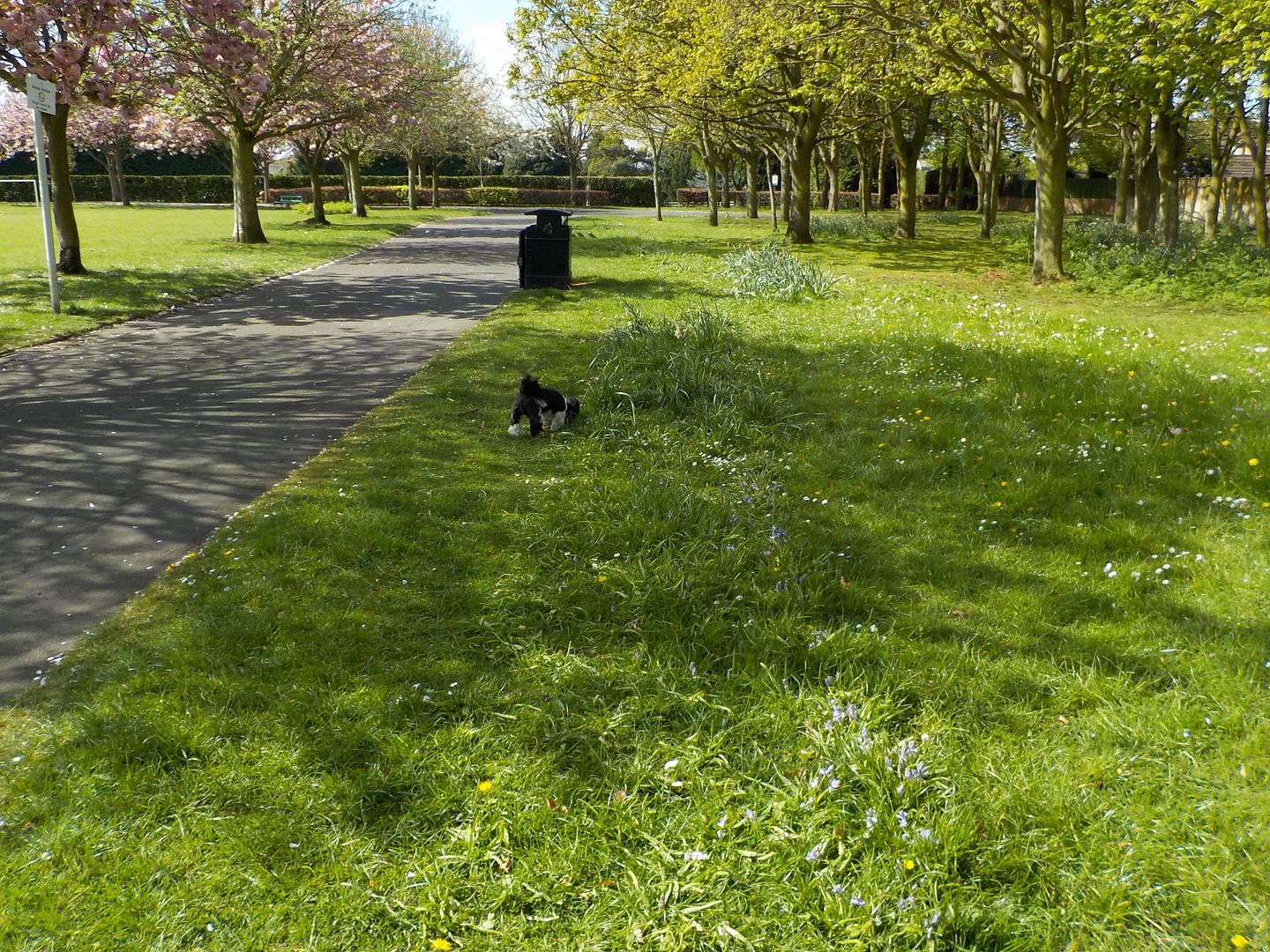 This is me showing Tara how to sniff PROPERLY.  And I am standing on the sprouty things too.  That always helps.
Have you seen us with our new haircuts?  I can't remember.  It is nice and cool.  But Mum thinks she needs to cut Tara's silly hair stuff a bit, cos you can't see her ears at all.  Just her big floppy bobbly piggy tails.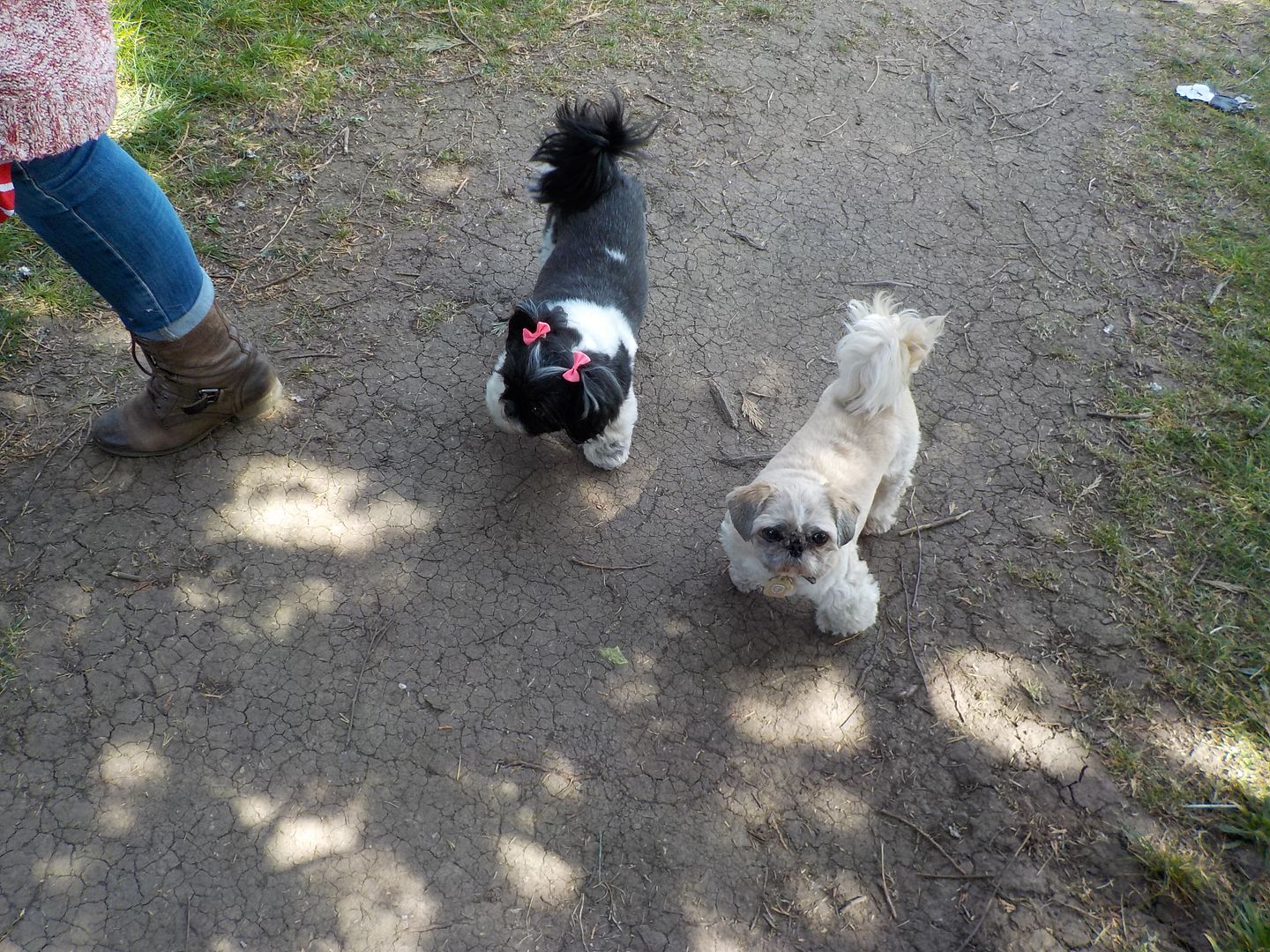 This paw is stopped to think.  She is a bit old, and she didn't want to walk past us to her Mum.  But she did in the end.  We wouldn't have hurt her.
Hawthorn flowers
Pink flowers.  Mum says she had to show you these, cos they look better than the week before, on account of the sun being out and the sky being blue.  But they don't sniff any better.
Mum took so long phaffing with the tulip pic that we went and sat at the bench waiting for our treat.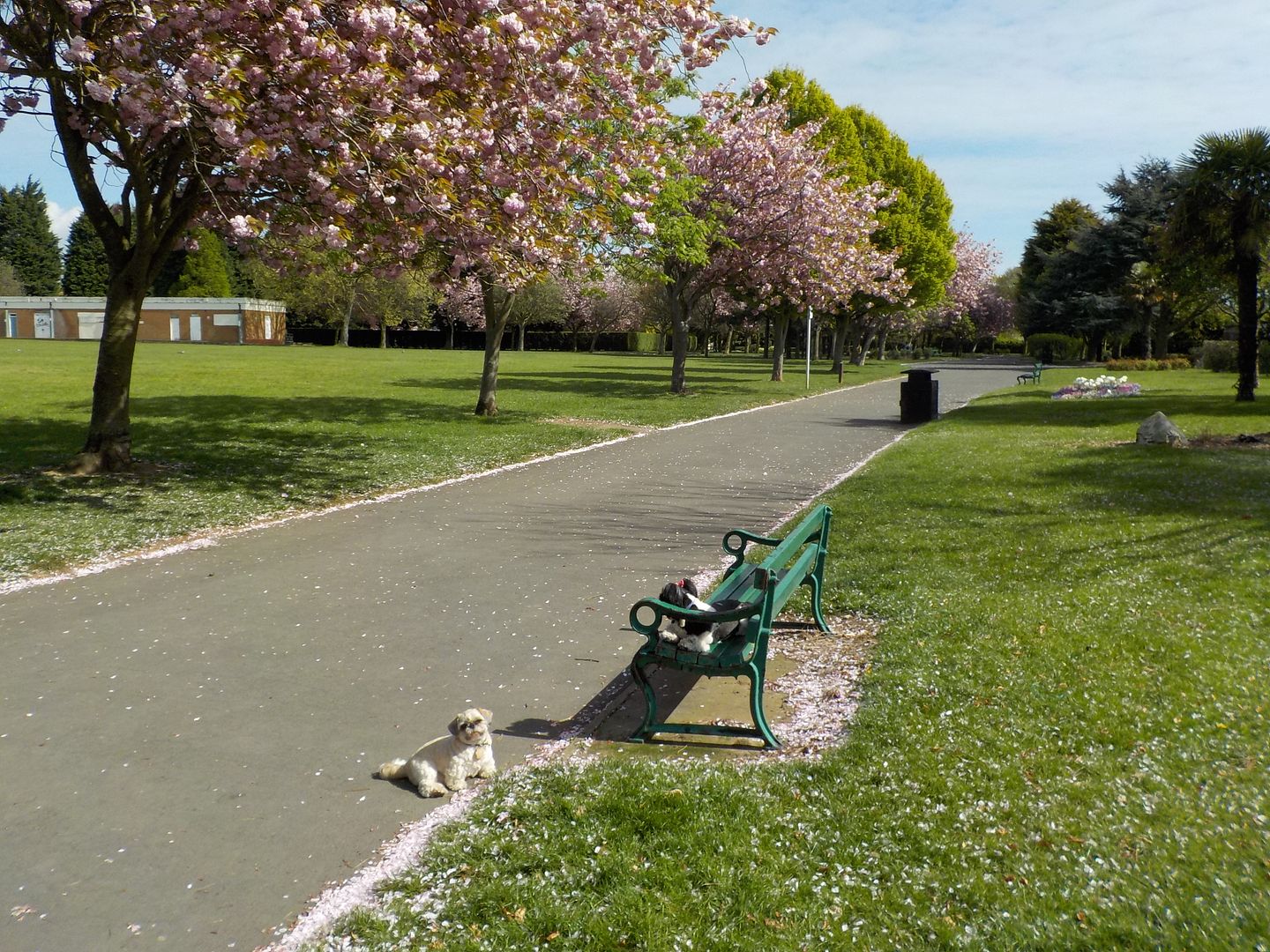 This is the view from the bench.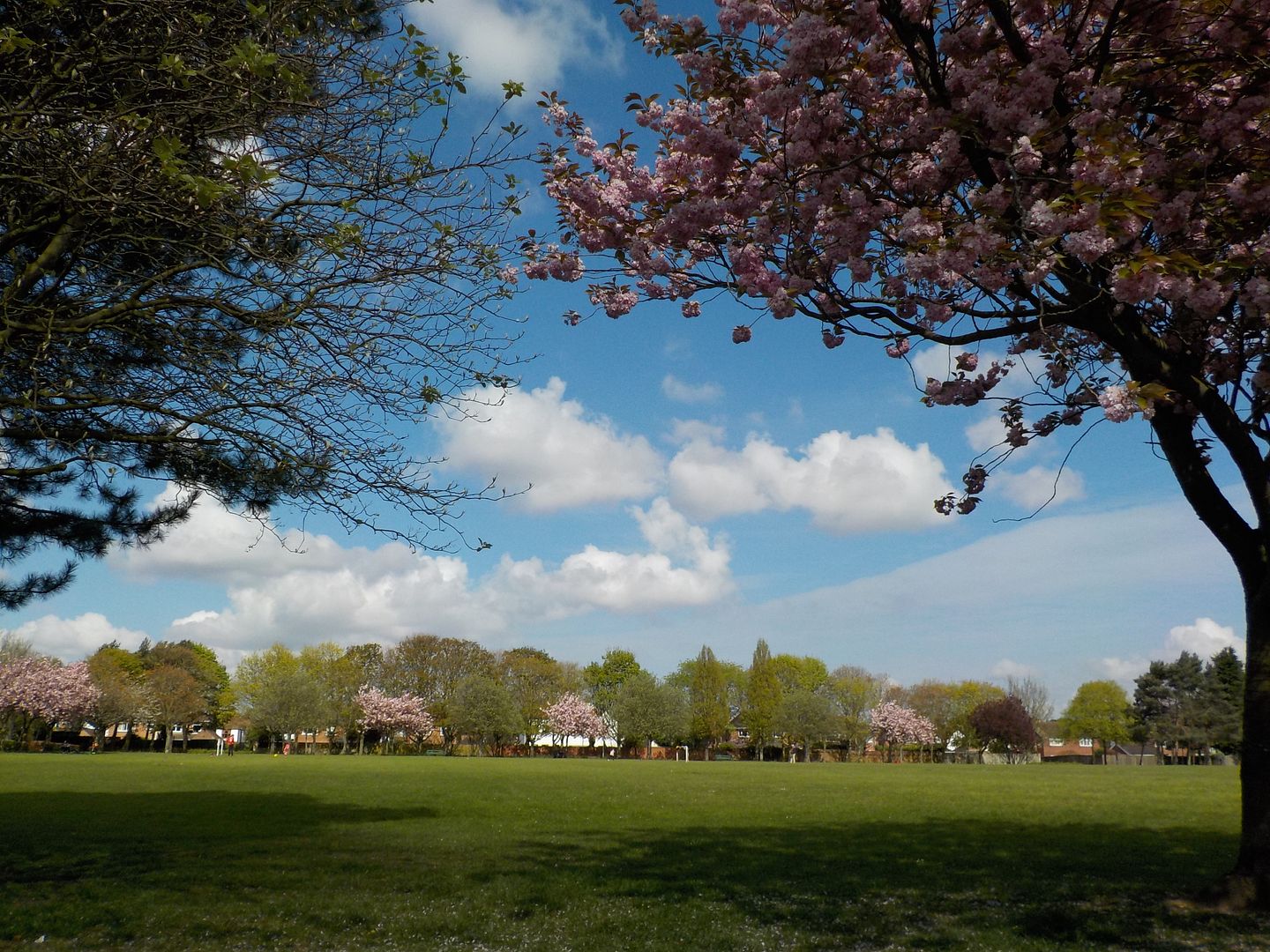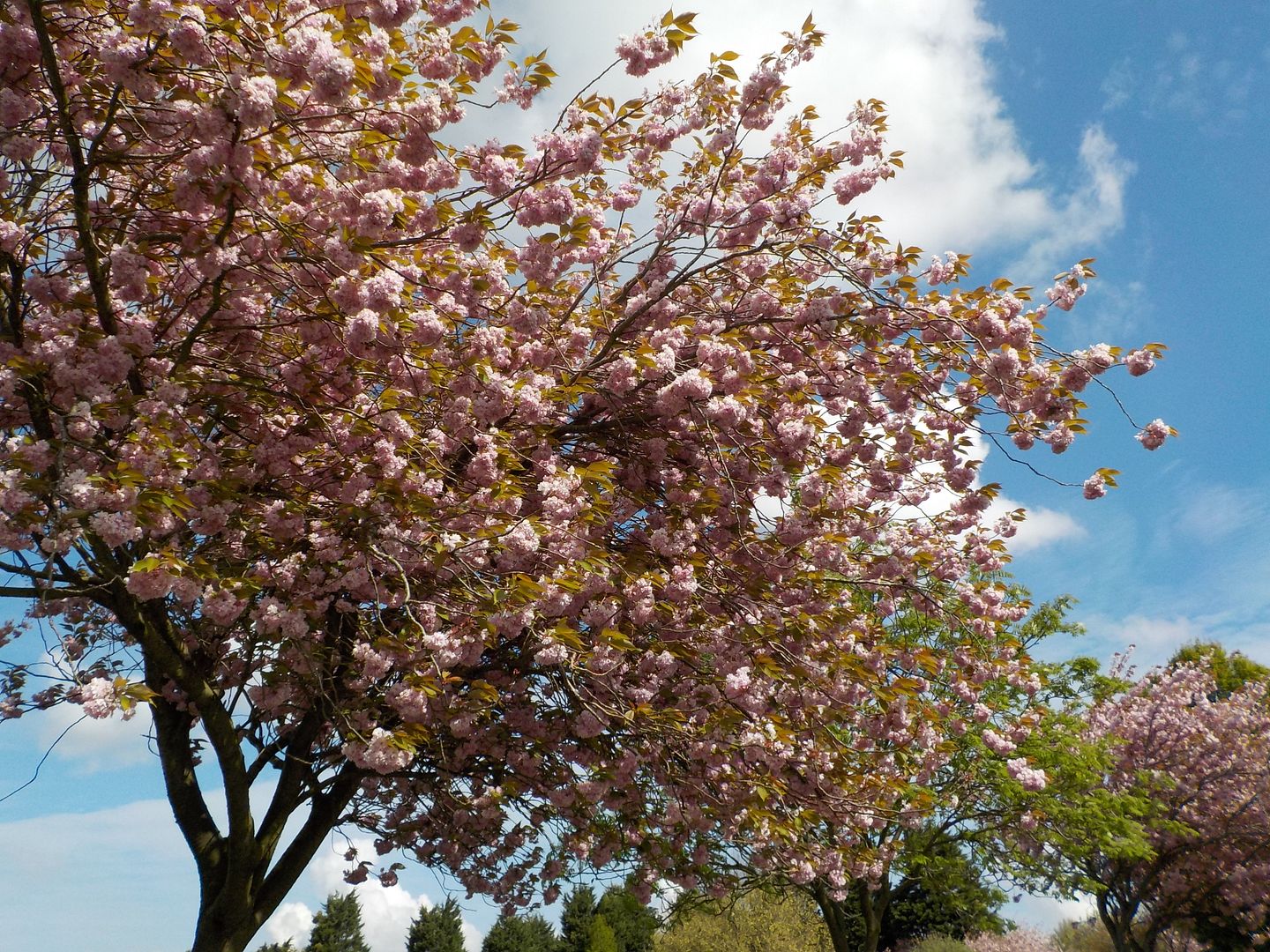 This is William again.  William's Mum is this man's Mum, and this woman's Mum.  So I think that makes them William's litter mates, doesn't it?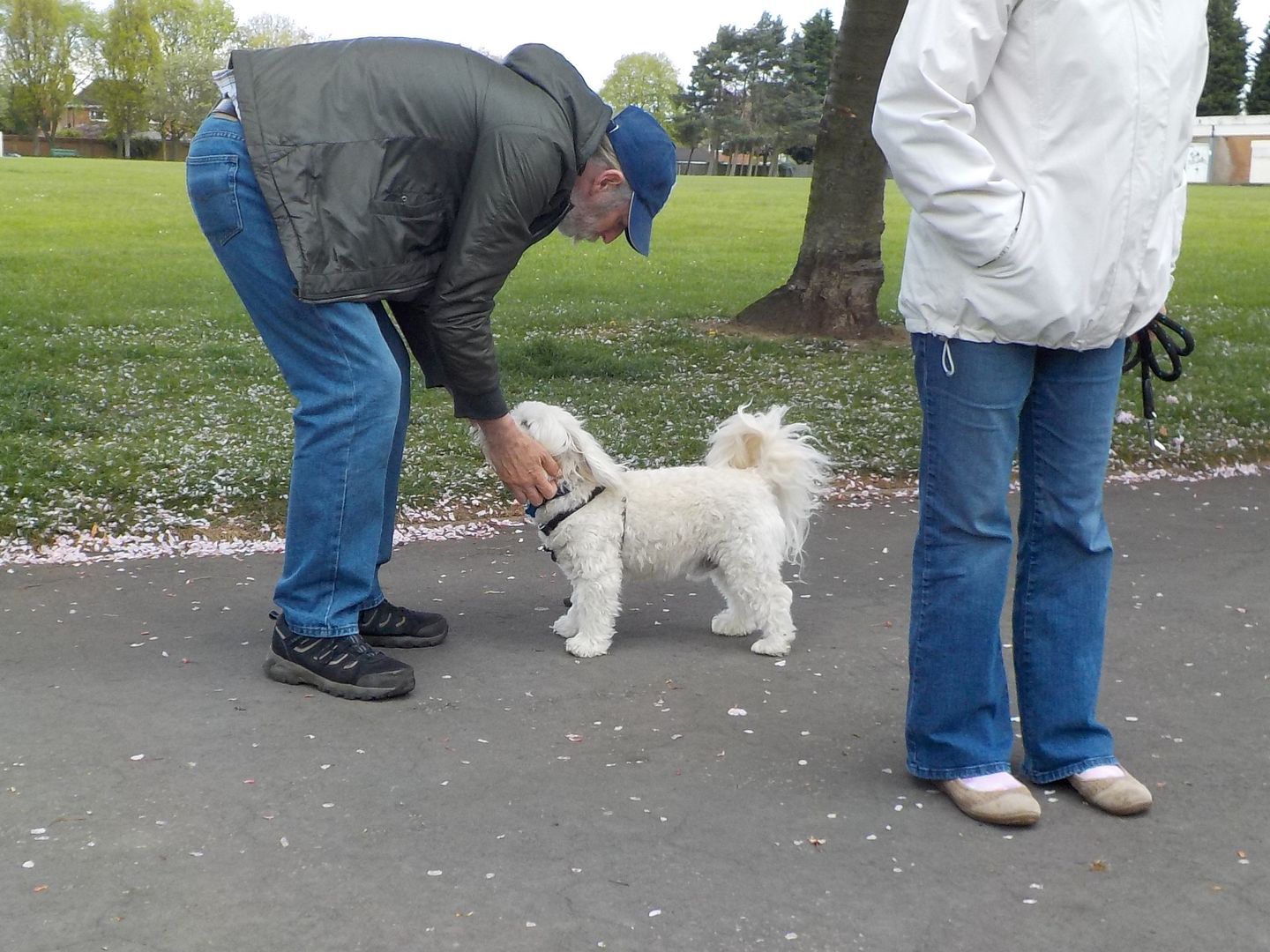 We met lots of friends.
So Tara beat me up after, like she always does, when there are too many paws around.  See how floppy her pigtails are?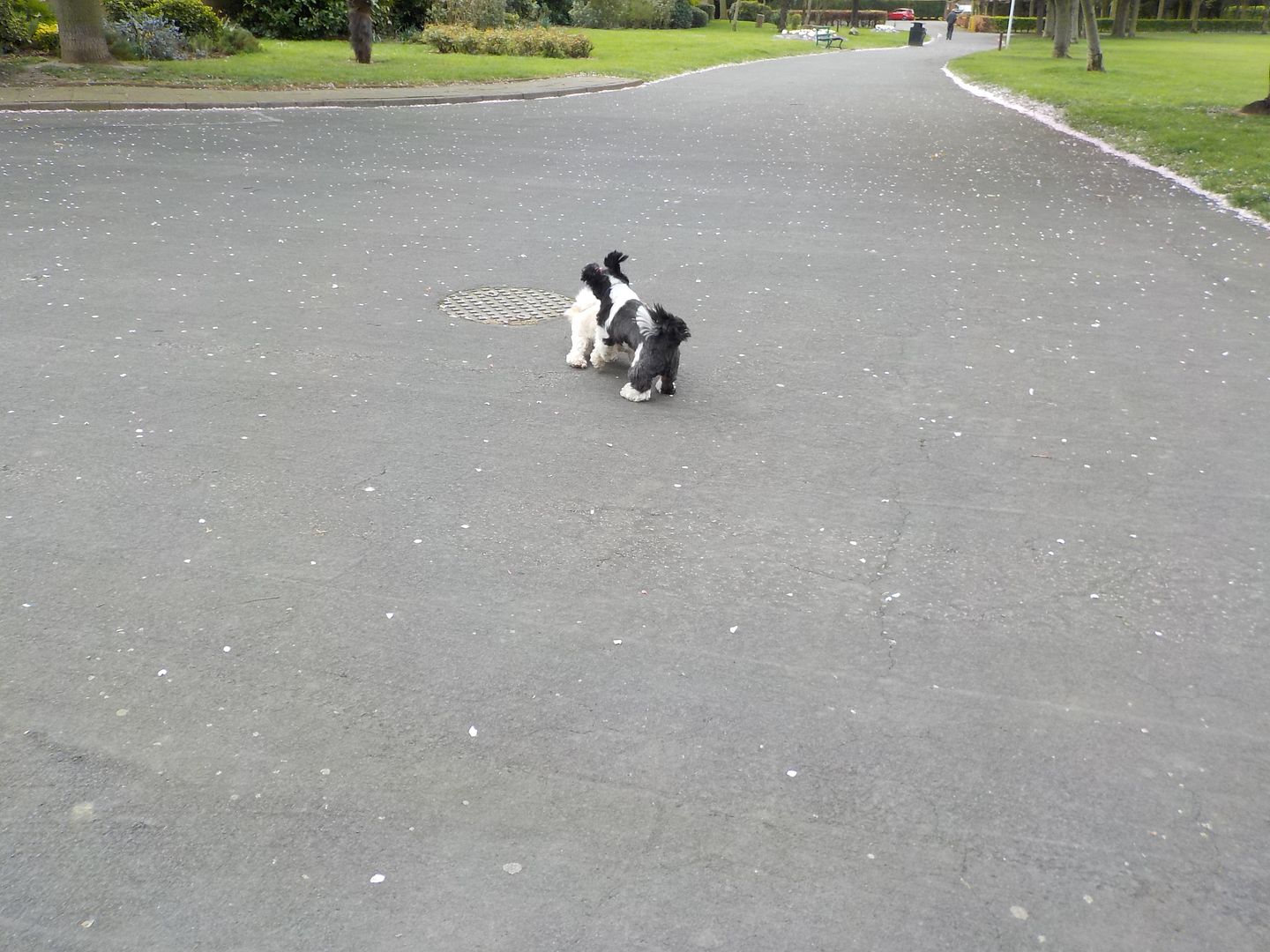 White stuff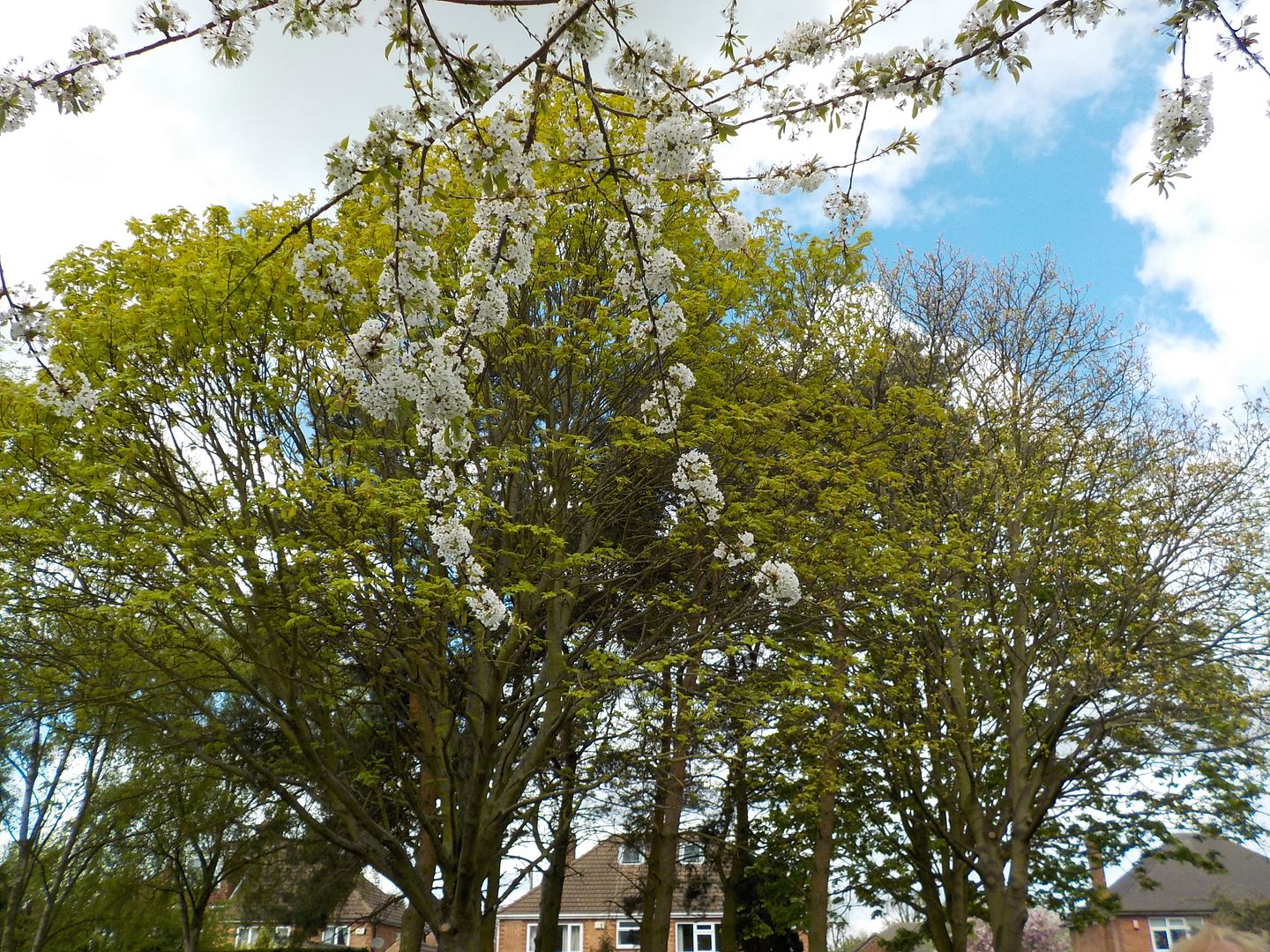 and this is a beech hedge.  Mum says the baby beech leaves are all green and fresh and crinkly as they slide out of their brown winter blankets.