Sun 30th April: Foxy in the sun
Entry posted by Crinkly ·
84 views
Hello Auntiees!
This is Foxy park in the sun.  The daffydillies are all over though.
Tara saw William again.  We have seen William a lot lately, haven't we?  She is shaking her head here.  I spect she thinks he like it, or something.  She is very silly.
this is a Rowan tree with a Rowan flower thing.
and this is Jack.  He is much nicer now.  Although his Dad can't get him to chase balls any more.  He used to.  We used to watch.  But now he doesn't.  Mum thinks he only used to do it cos he was a puppy.  He is half Llasa and half something else.  He used to bounce on me and scare Tara.  But he is all grown up now.
Mum says this is the end of the pink stuff - Yay!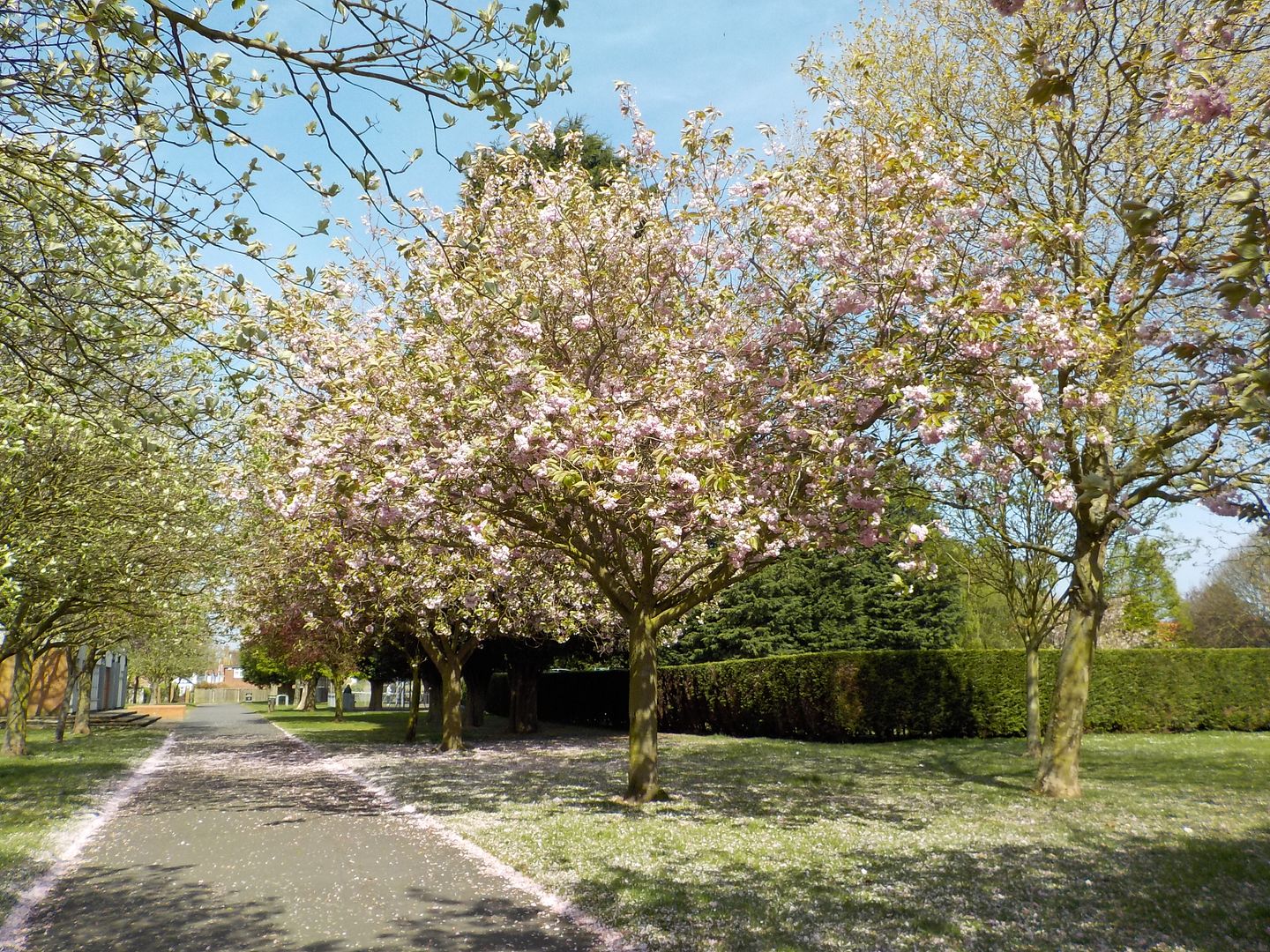 And the beginning of the blue stuff.  That is Woosteria.  There is a lot of it about.
Mum and Auntie Jane always sit at this bench, and natter.  and natter.  and natter.  They were talking about Auntie Jane's dad and stuff this time.  We never met him.  And our trip to Grandma and Grandad - tomorrow!!!!!    It woz a bit hot for me to be excited, and Tara wozn't listening, or she would have been very excited.  She loves her Grandad almost as much as William and our Dad.
I woz showing her how to lie in the middle of the path and make all the humans and paws walk around us.  They usually stop and say hello to me.  Of course Tara mucks it up sometimes cos every time a big paw comes along, she gets up and jumps up onto the bench with Auntie Jane and tries to climb onto a lap to get away from the scary paw.  Except they aren't really scary, cos they don't scare me!
Mum says you need to see the Hosta again.  Cos it is bigger.  I dunno.  seems a waste of a pic to me...